Nowadays, people from different workplaces attach great importance to indoor hygiene and health. However, when you decide to buy boot cleaning machine, too many choices always confuse you. You may wonder which industrial boot scrubber is the best? How to get the best cleaning effects with limited budget? Don't worry, my friend! In this article, I will give you the reasons to use the machine, a detailed introduction of 3 series of our shoe cleaner machine, and the features of each series. Besides, I will share some tips about how to choose the right one.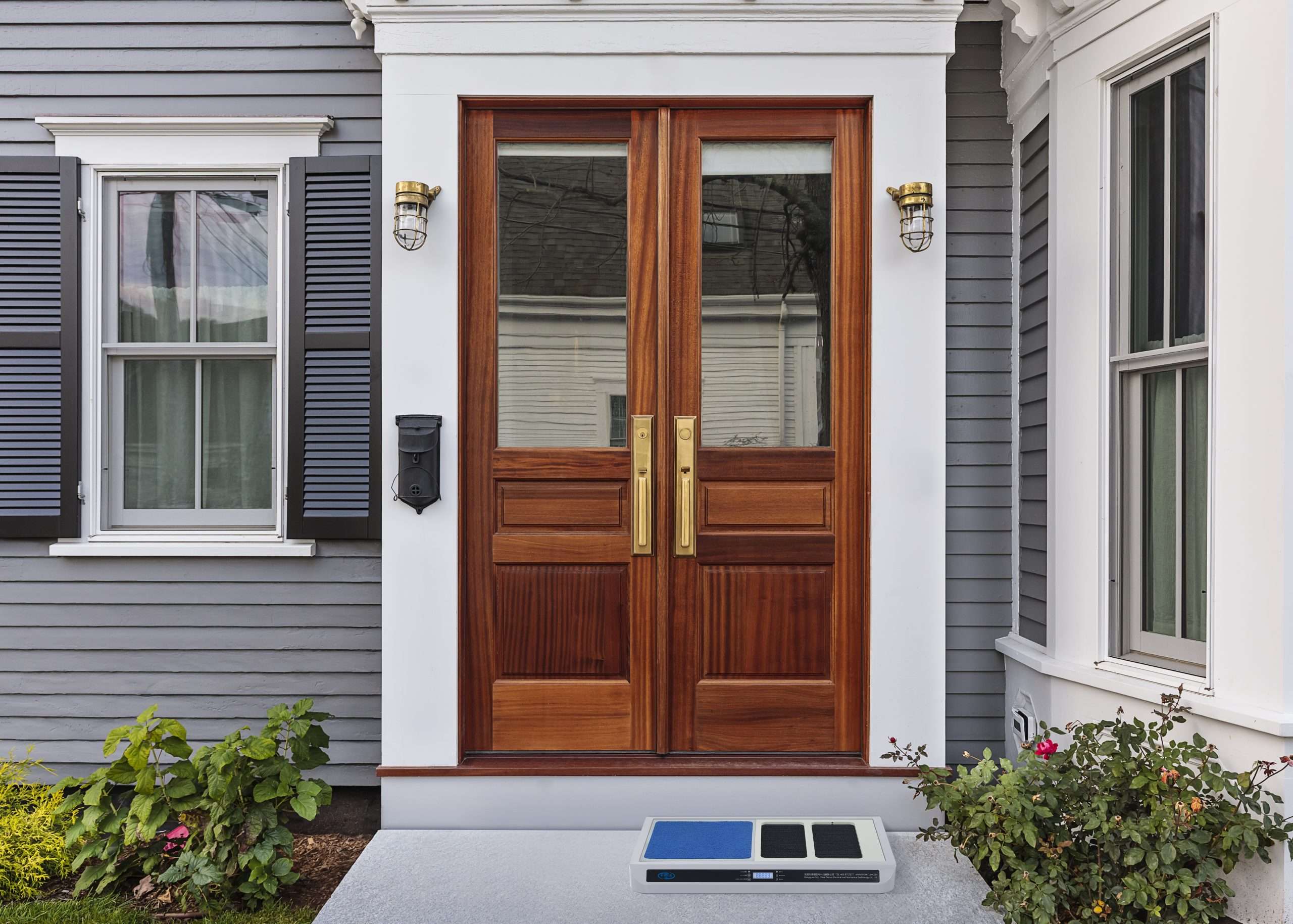 1. Why Should you use Automatic boot cleaning station?
1.1 Contamination Control:
In factories, it is vital to maintain a clean environment to prevent contamination. Boots worn by workers may take dirt, debris, bacteria, or other microorganisms. A boot cleaning machine can effectively remove these contaminants. In this way, they cause zero risks to the product and the consumers who will buy the product.
1.2 Improved Employee Safety:
The use of a boot washer machine can prevent slips or falls that can cause injuriesto factory workers. Workers' boots can get slippery from grease, oils, or other substances on the floor. In this case, worker may fall easily. Boot washers remove these substances, so less accidents will happen in the workshop.
1.3 Cost-Effective Solution:
Compared with traditional cleaning methods, our sole cleaner machine can save more costs on daily cleaning maintenance. Companies can cut down costs on employing many cleaners. Besides, company managers needn't buy disposable shoe cover, sticky dust mat, or disposable slippers anymore. One shoe sole cleaner machine can save you all the time and labor costs! Sounds great, doesn't it?
In summary, a boot brush station is a must for customers to maintain a safe and healthy working environment and to ensure the production of safe and hygienic products.
2. What are the best-selling boot cleaning machine in Glikon?
At present, we have 3 best-selling series.  G-series is short for general series. P-series means Passage series. B-series means Built-in series, which is usually built inside the air shower room.All of them can clean shoe bottoms automatically and efficiently. However, each series has its own advantages and disadvantages. Let me introduce them one by one.
2.1 G-series Boot Washing Station
A. Weight and Capacity
G-Series sole cleaner is the smallest one. It is lightweight and space-saving. The weight ranges from 24kg to 27kg, and the water tank capacity from 3L to 5L. These electric boot scrubbers are made of high quality stainless steel 304 and white baking paint. With good-looking appearance and compact design, G-SJ1001, G-SJ1004 and G-SJ1005 are very popular with customers at home and abroad.
B. Wide Applications:
In terms of application, G-series shoe cleaning stand is used most widely. You can use the boot sanitizing stations for offices, home, hotels, hospitals, health care centers, small-sized factories or workshops. Some sports lover use the machine as an outdoor boot wash station or football boot cleaning machine. In the UK, gardeners use it as a muddy shoe cleaner. If you don't want to waste time on cleaning shoe soles, it is also a perfect shoe cleaning solution at home.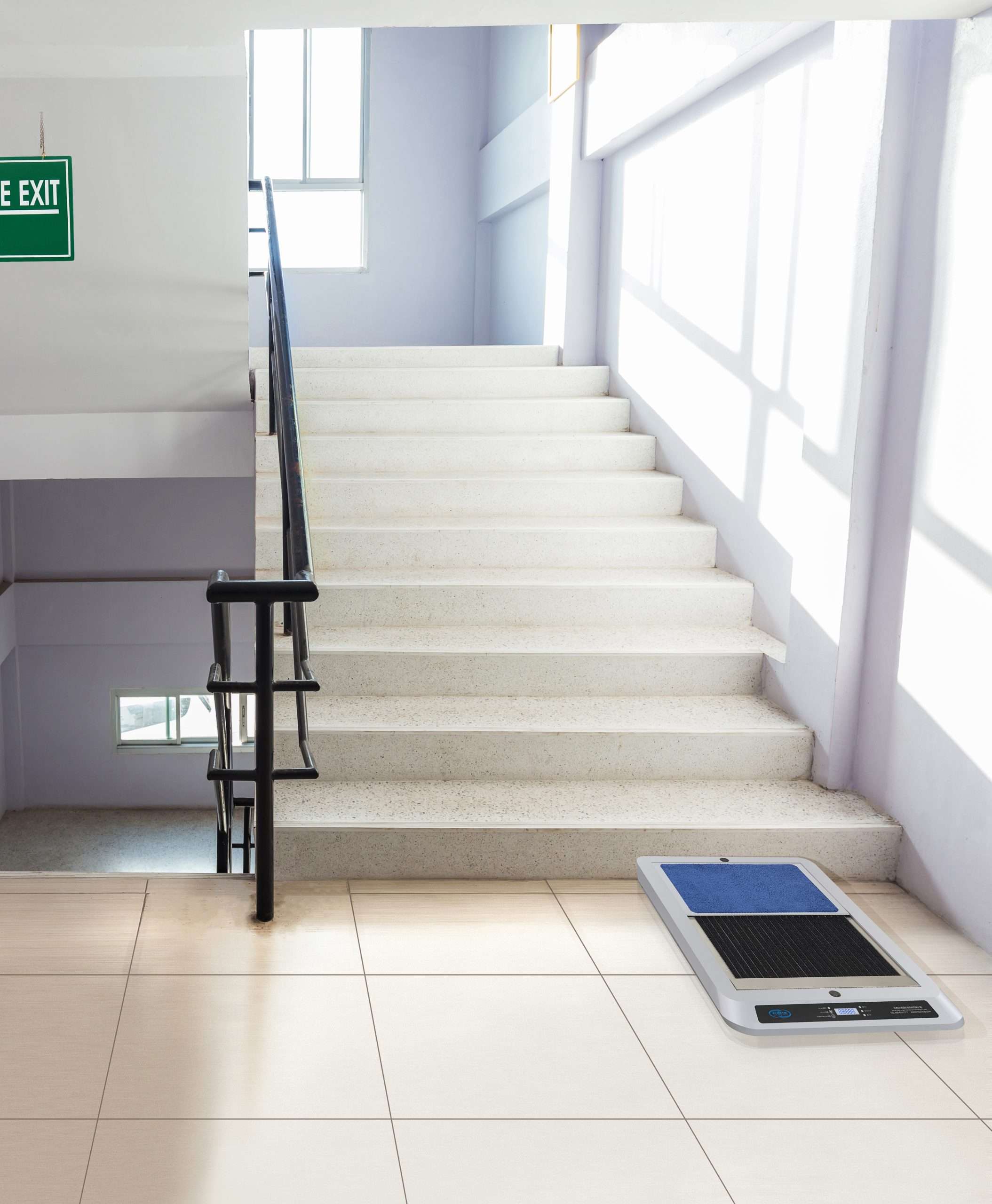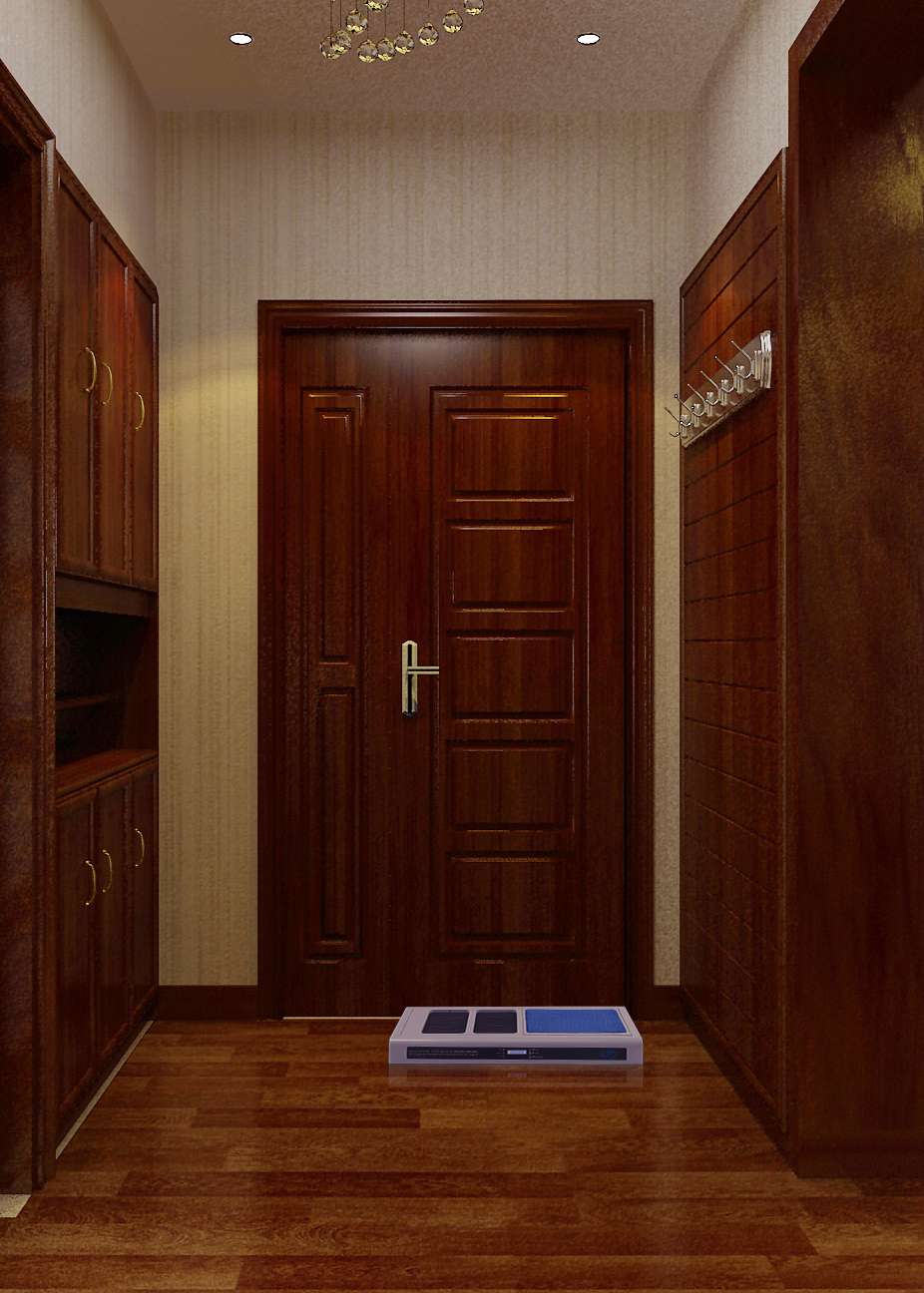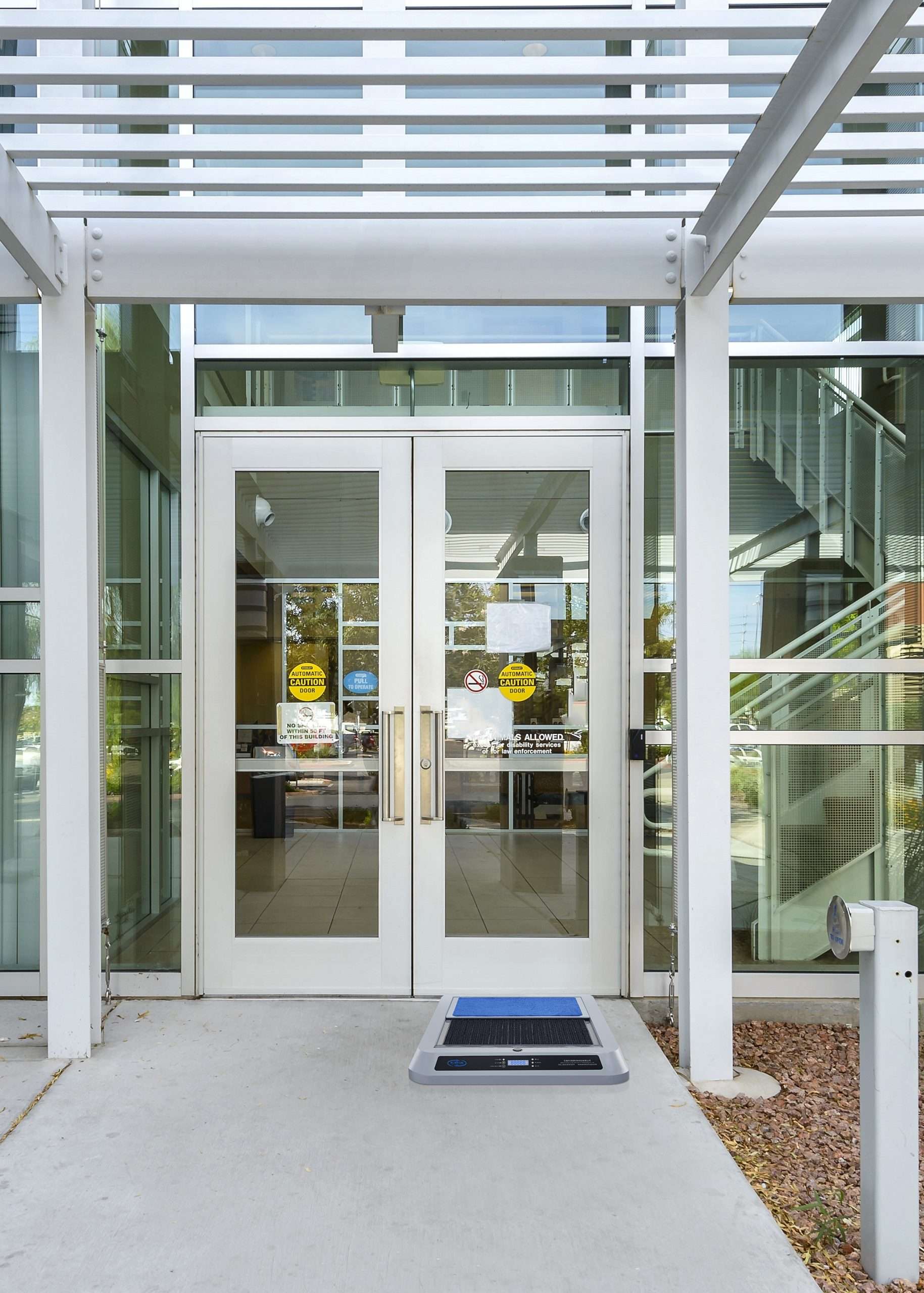 C. Only Manual Mode
With G-series boot cleaner, you can only add water and drain sewage manually. The difference among G-SJ1001, G-SJ1004, and G-SJ1005 lies in the dimension and outer design. From the pictures above, you can see that the dimension and shape are not the same.However, when it comes to cleaning the bottom of shoes, they have the same functions . The machine can automatically wash and dry your shoe soles within a few seconds.
2.2 P-series Industrial Boot Scrubber:
P-series is also called industrial boot cleaner station. This series of industrial boot scrubber is specially designed for factories, dust-free workshop, and other medium-sized plants. Most of the factories need a clean and dust-free environment to ensure the good quality of the products.
A. Strong Cleaning Effects and Large Capacity:
P-series shoe and boot cleaners have very strong cleaning effects, which can meet the demand for big companies and large plants. With a microwave sensor inside, the shoe cleaner can start and stop cleaning soles and drying them automatically. It can clean the soles of muddy boots, football boots, and other heavy duty work boots. Besides, the whole process takes within a few seconds. It is very efficient for factories to clean the soles with hundreds of workers in various footwear.
B. Passage Design with 2 handrails:
The industrial boot cleaner station is designed with 2 handrails. These can ensure the users' safety when walking on the machine. The main body and handrails are made of high quality stainless steel 304. These boot washers are so high-quality that you won't see rust, corrosion, or deformation.
C. Both Automatic and Manual Modes are OK.
With P-series industrial boot scrubber, you can choose either automatic or manual mode according to your own situation. You can set the motorized boot cleaner to automatic mode if there is a water inlet and drain in the installation area. In this way, the machine can add water and drain sewage automatically.
However, if you place the machine inside the room with no water inlet and sewage outlet, pls set your industrial boot cleaner station into the manual mode. For more specific instructions, pls contact us anytime.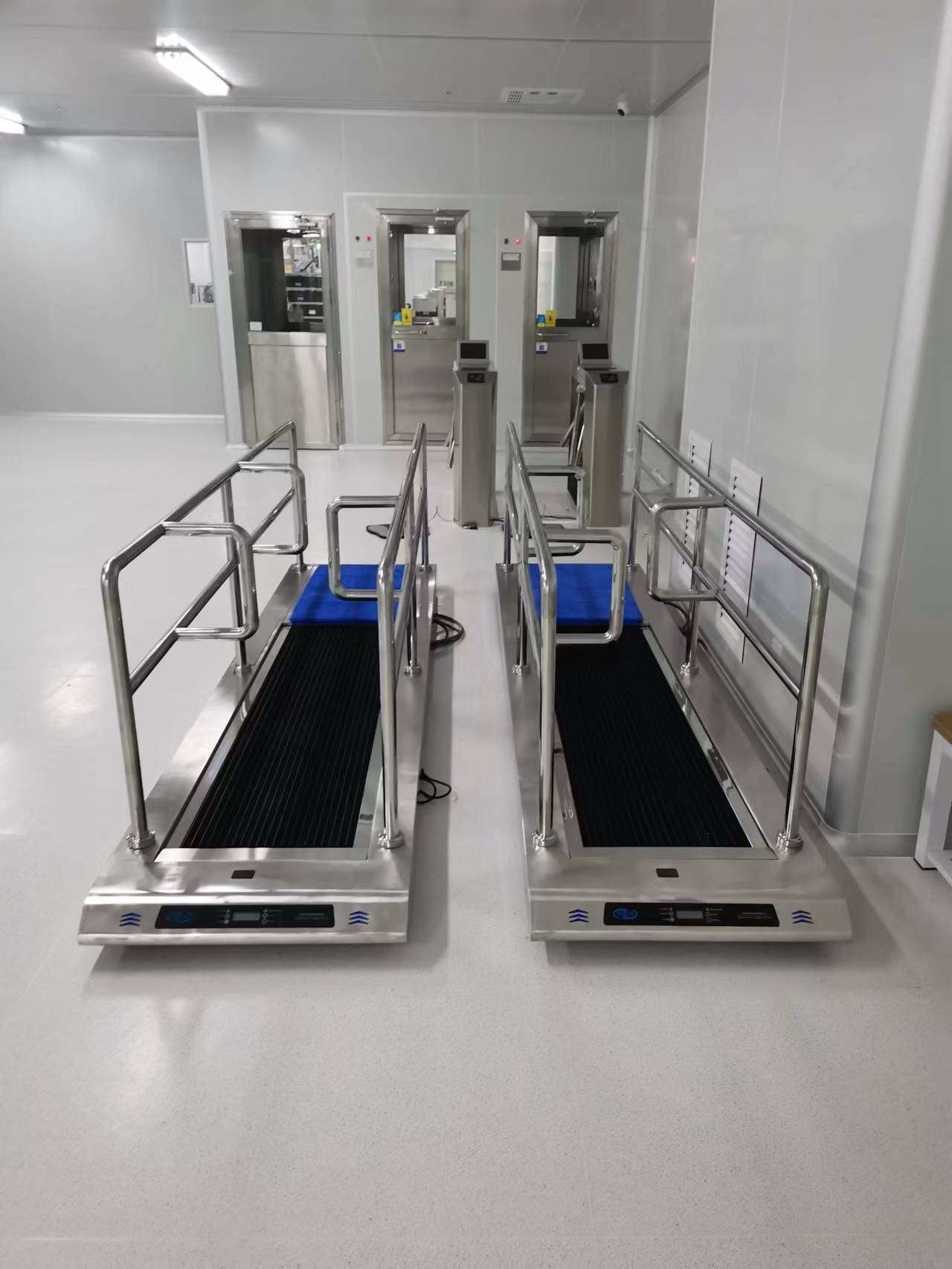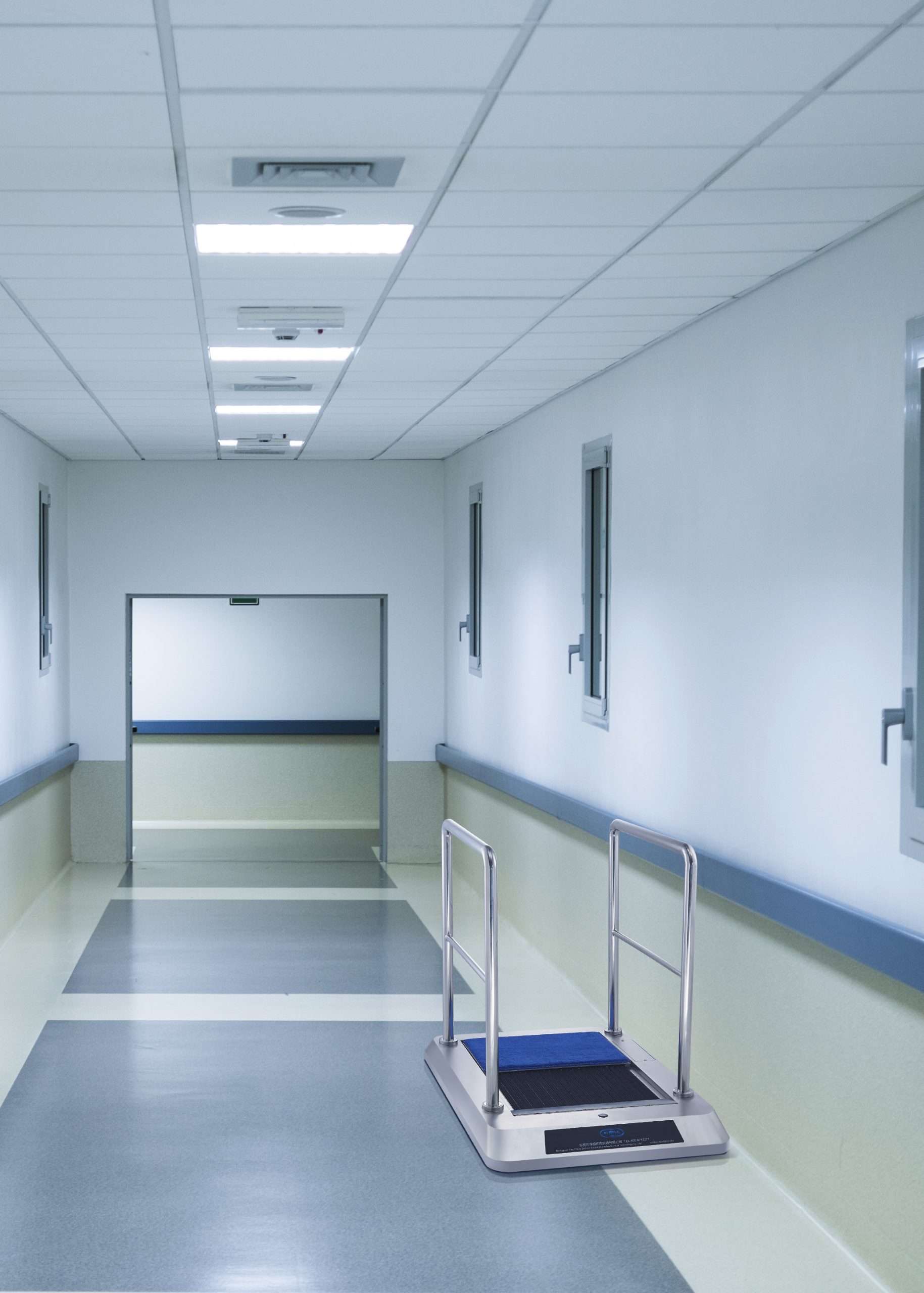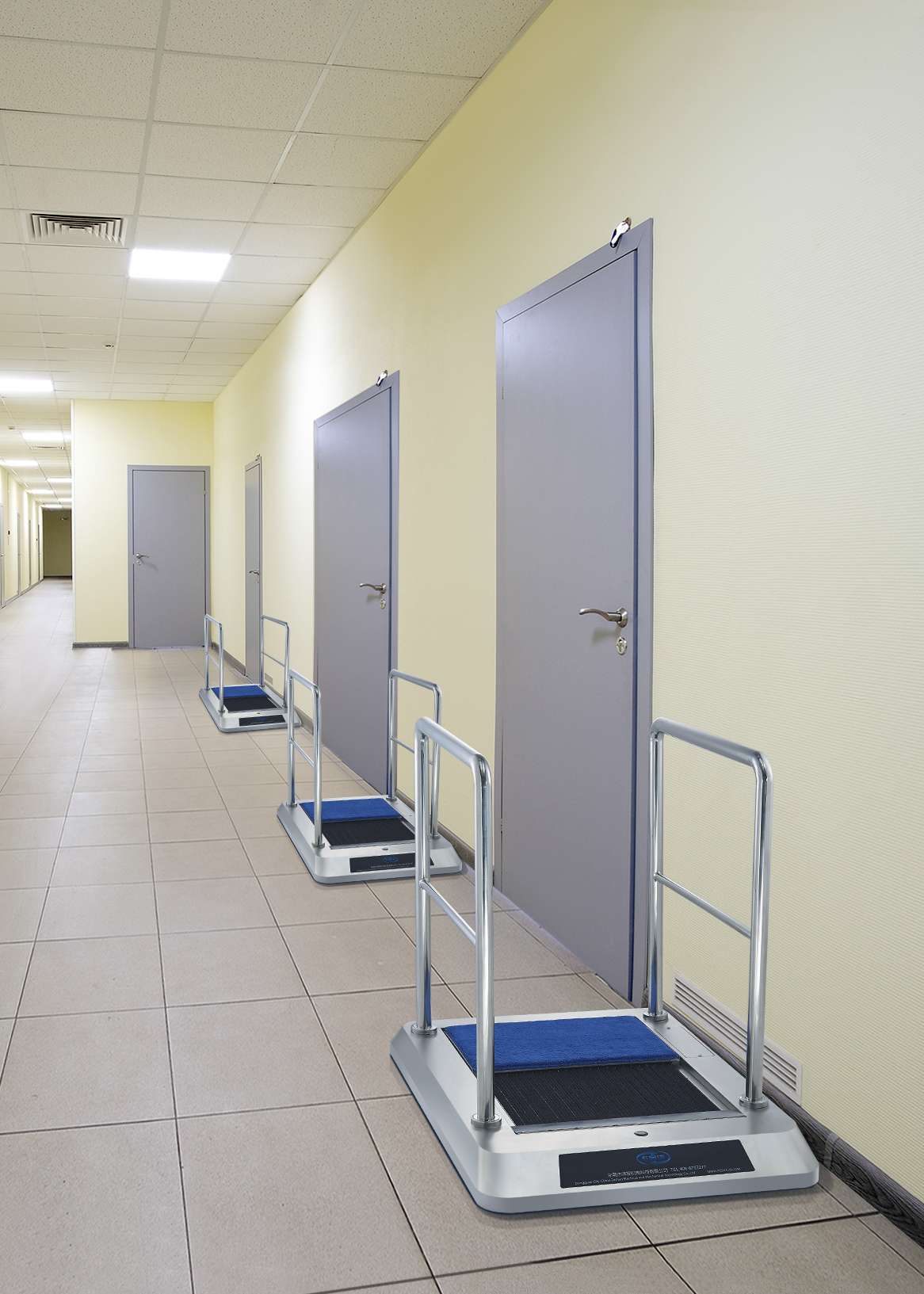 2.3 B-Series Industrial Shoe Cleaner
A. Angular design for air shower rooms
B-series industrial boot scrubber has a very angular and cubic design. That's because the electric boot cleaner has to be built inside the air shower room. The installation and use will be very convenient for operators in the factory.
B. Heavy Weight and Large Tank Capacity
B-series industrial boot cleaning station is the heaviest one among the 3 series. The net weight ranges from 75kg to 160kg. The tank capacity varies from 10L to 30L. You can choose the size of the boot and shoe cleaner according to your own needs.
C. Super Cleaning Capability
The boot wipers can clean bottom sole of various shoes, such as heavy duty work boots, muddy boots, football boots, sneakers, leather boots, sandals, dress shoes, etc. They won't damage your shoes.
In a word, these are general introduction of G-series, P-series, and B-series. Do you know how to choose the best electric boot cleaner? If you still have any other questions about our electric cleaning scrubber, pls read our latest blog carefully.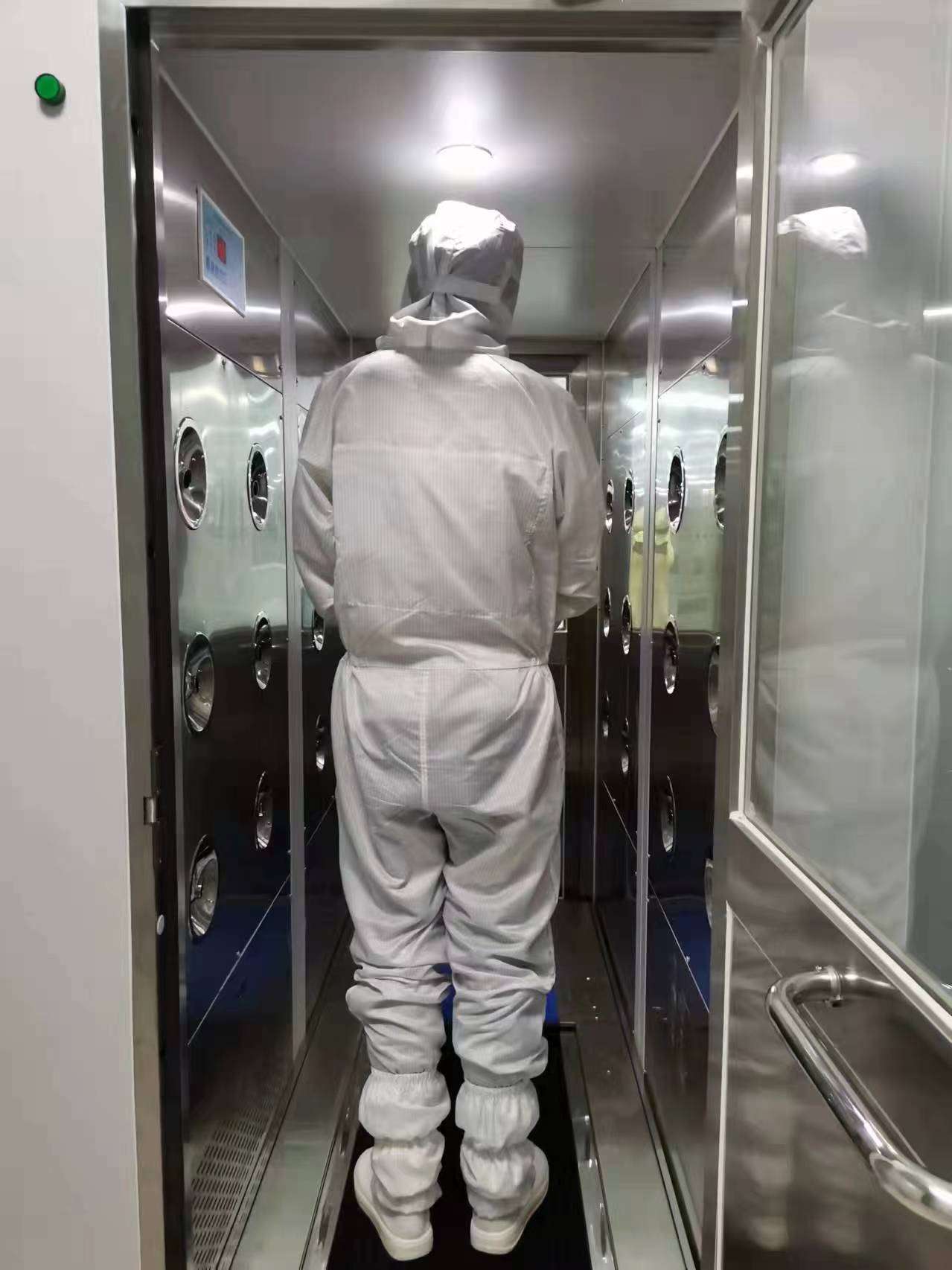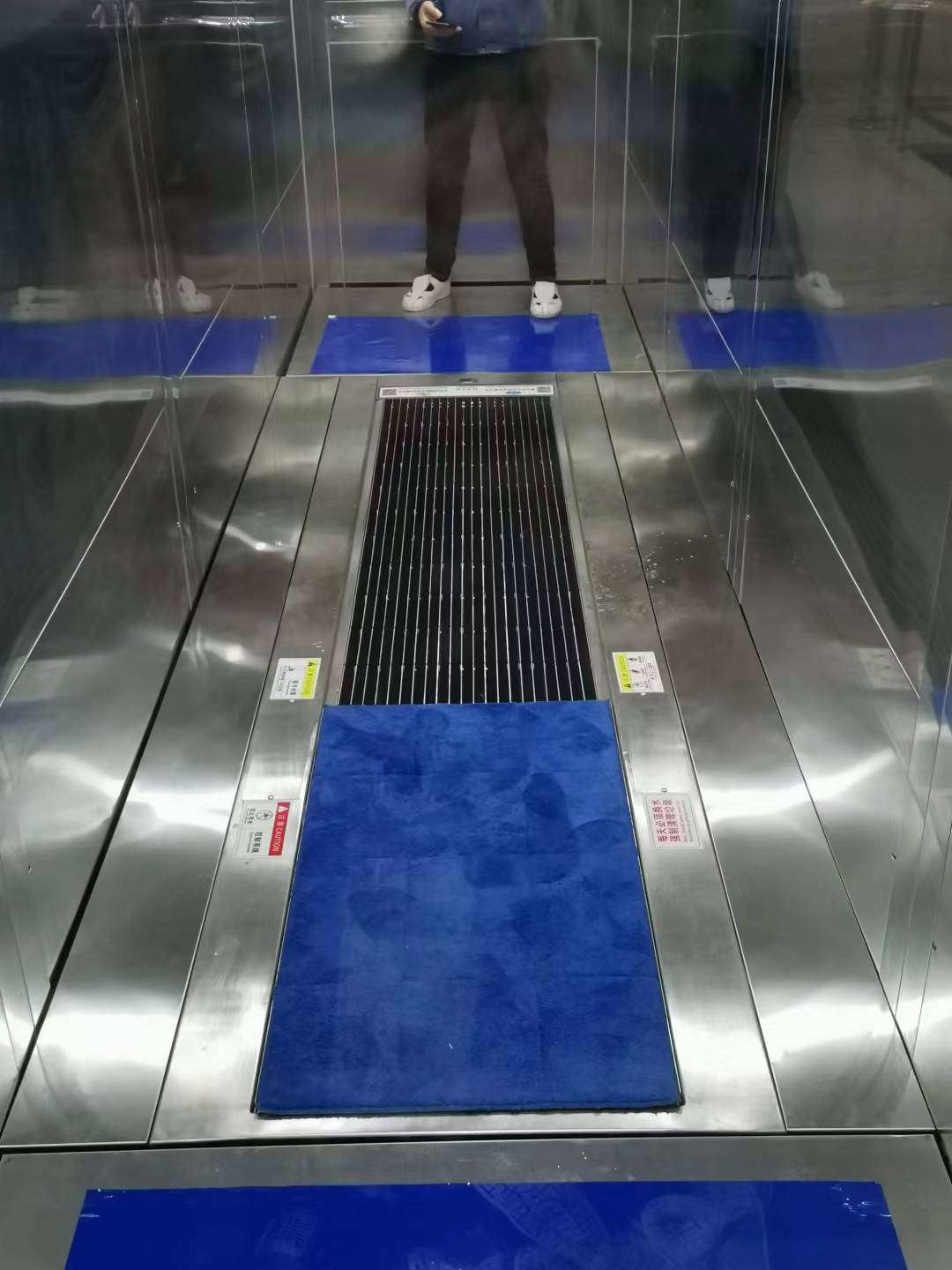 3. How to choose the right sole cleaner machine?
Choosing the right shoe cleaning machine is an important decision. Here are some factors to consider:
3.1 Place of Use
Different places have different requirements. If you use the machine for home or hotels, G-series is the best choice. P-series is perfect for factories, workshops,and gymnasiums, etc. B-series is mostly used in air shower rooms.
3.2 Budget
When you want to buy the machines, pls read the prices listed on the website. Just select the one within your budget or target price. You can also compare prices among different websites, then find the product at reasonable prices.
3.3 Installation Space
Think about where you want to install the machine. Measure the space and find the machine that is neither too large nor too small for your installation area.
3.4 Cleaning Capacity
Generally speaking, P-Series and B-series have stronger cleaning effects and larger tank capacity for G-series. All in all, each series has its own unique competitive edges. If you still don't know how to make a choice, you had better consult with Glikon sales for technical support. We can provide specific recommendations based on your facility's needs and requirements.