Shoe Sole Cleaning Machine Boot Cleaners Glikon G-SJ1005
General entry-cleaning machine,designed for stairway entrances
Microwave induction start, convenient and fast
Stainless steel design, white baking paint, exquisite appearance
Self-suction, super suction ability, easy to clean manually
Source manufacturer, affordable price
Suitable for home entrance, office entrance, stairway entrance and other entrances with few people enter and exit
Please add the item to your shopping cart and enter your destination country on the checkout page to see the DDP or DDU shipping fee and delivery time.
Since the trade terms DDU or DDP cost differently for different items, you'd better check 1 type of the machines at a time.
The Instruction about Shoe Sole Cleaning Machine Boot Cleaners Glikon G-SJ1005
When you walk in public places, your shoes will get a bit dirty, especially on rainy days. It may annoy you for a long time. However, our product can solve your problems. There are some people who don't want to wash their shoes every day because it needs a cleaning kit to remove dirt. As a good solution, this Shoe Sole Cleaning Machine Boots Cleaner can give you a pair of clean shoes or boots. Now, let me introduce more details of this shoe sole cleaner to you.
The usage of automatic boot cleaner
First, we can pour some boot brush cleaner or shoe cleaner into the machine until it fills up the sink. Second, plug it in. You don't need to buy a shoe scraper to remove dirt. Just walk up to the machine, and its self-microwave sensor will start to work. Just wait for seconds, and then the boot cleaners can use a boot brush and boot brush cleaner to help us clean shoes. Whether you wear nubuck boots or boot shoe, it can clean up. Third, continue to go forward, and let the water absorbent pad dehumidify the shoe soles. Last, after you use the shoe cleaner machine, please remember to clean up the waste water with a vacuum cleaner.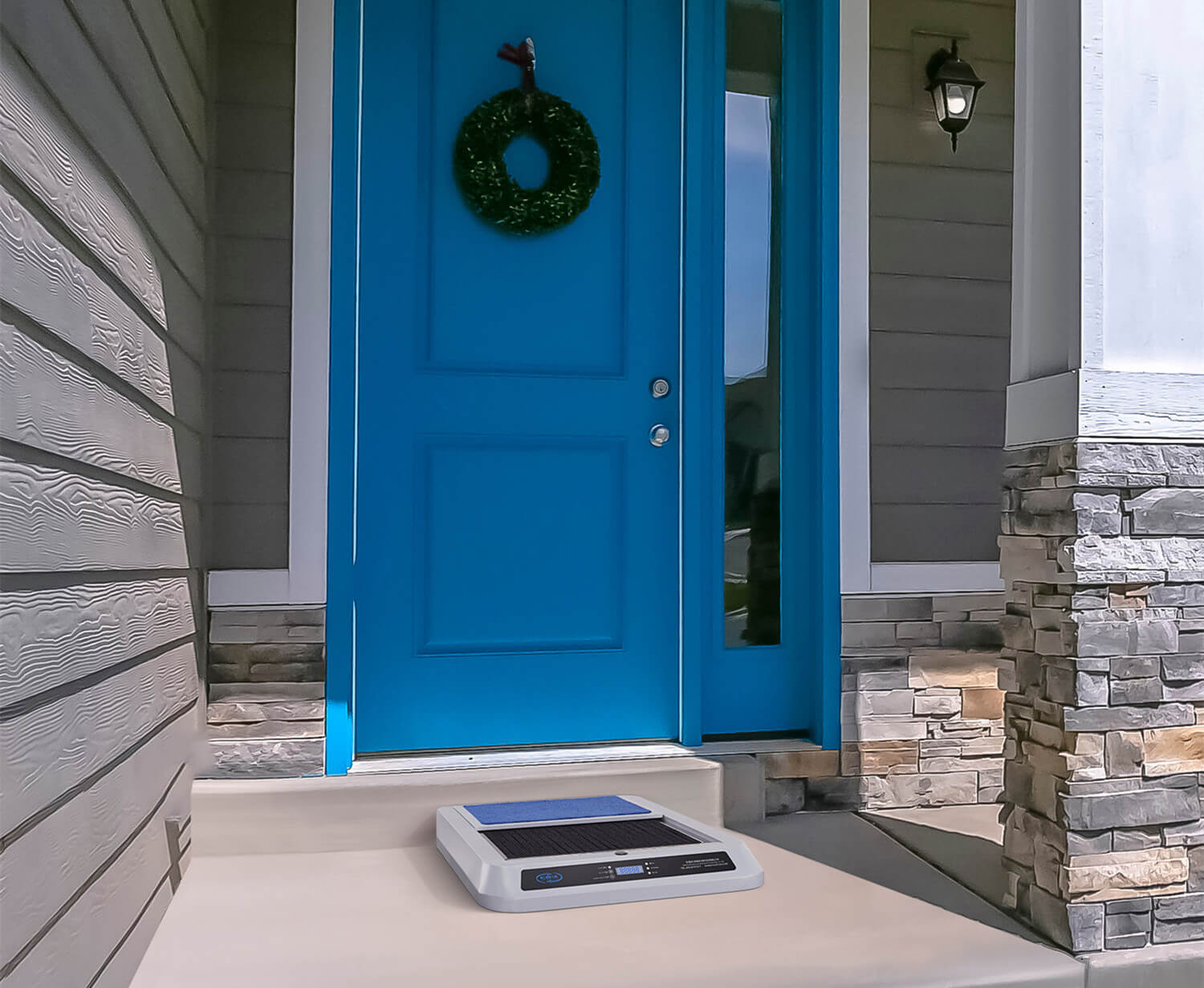 The advantage of automatic boots cleaner
1.Automatic boot cleaner is economic
Let me take an example, some companies employ workers to clean offices every day. After all, there is a lot of rubbish and dirt in the offices. However, the expense of employing people is becoming higher and higher. And this highly repetitive job will be replaced by machines sooner or later. The earlier you install automatic boot cleaners, the more money you will save.
It is also applied at home because it is necessary to remove dirt before you go home. And it can reduce mom's work—help us with shoes cleaning. Shoe cleaning is so boring that sometimes moms are tired of this work. In order to make life easier, mothers may try this leather boot cleaner at home.
Supposing that you have a large factory, you can buy another type of automatic boot cleaner. It can help you save money on buying a lot of boot scrapers. Boot scrapers may be easier to damage than our automatic boot cleaners. Nevertheless, boot cleaners are durable.
Maybe you are still hesitant, and say that you can buy a heavy duty boot instead. Thus, your workshops won't be dusty. Actually, heavy duty boots are good, but one problem you should face is that they can also get dirty. Therefore, you also need to clean it quickly.
To protect our customer's rights, we provide the cheapest price within our ability. You can get the source manufacturer's affordable price.
2.Automatic boot cleaners are time-saving
Bacteria are everywhere and dust tends to adhere to the soles of our shoes. This automatic boots cleaner can free our hands to clean the shoes. In a way, it can improve the work efficiency. After all, the speed of labor is slower than machines. Our automatic boot cleaner only takes a few seconds to clean up shoes. Both nubuck boots and boot shoe are out of question. But for workers, it will take at least an hour to do this. In addition, you should buy a cleaning kit for them. It includes boot brush cleaner, shoe cleaners, a boot scraper. You can purchase a shoe scraper to take place of boot scrapers too. As you know, cleaning is a very tedious job.
3.Automatic boot cleaner has simple and aesthetic appearance
A perfect product is definitely not only practical but also beautiful. The best example is iPhone. So is our automatic boot cleaner. As a general entry-cleaning machine, it is laid at the entrance. We should try our best to beautify it, or it will affect the appearance of companies. And automatic boots cleaner is simple and beautiful. More importantly, it has the advantage of being portable. Therefore, it is compact in size and won't take up a lot of space.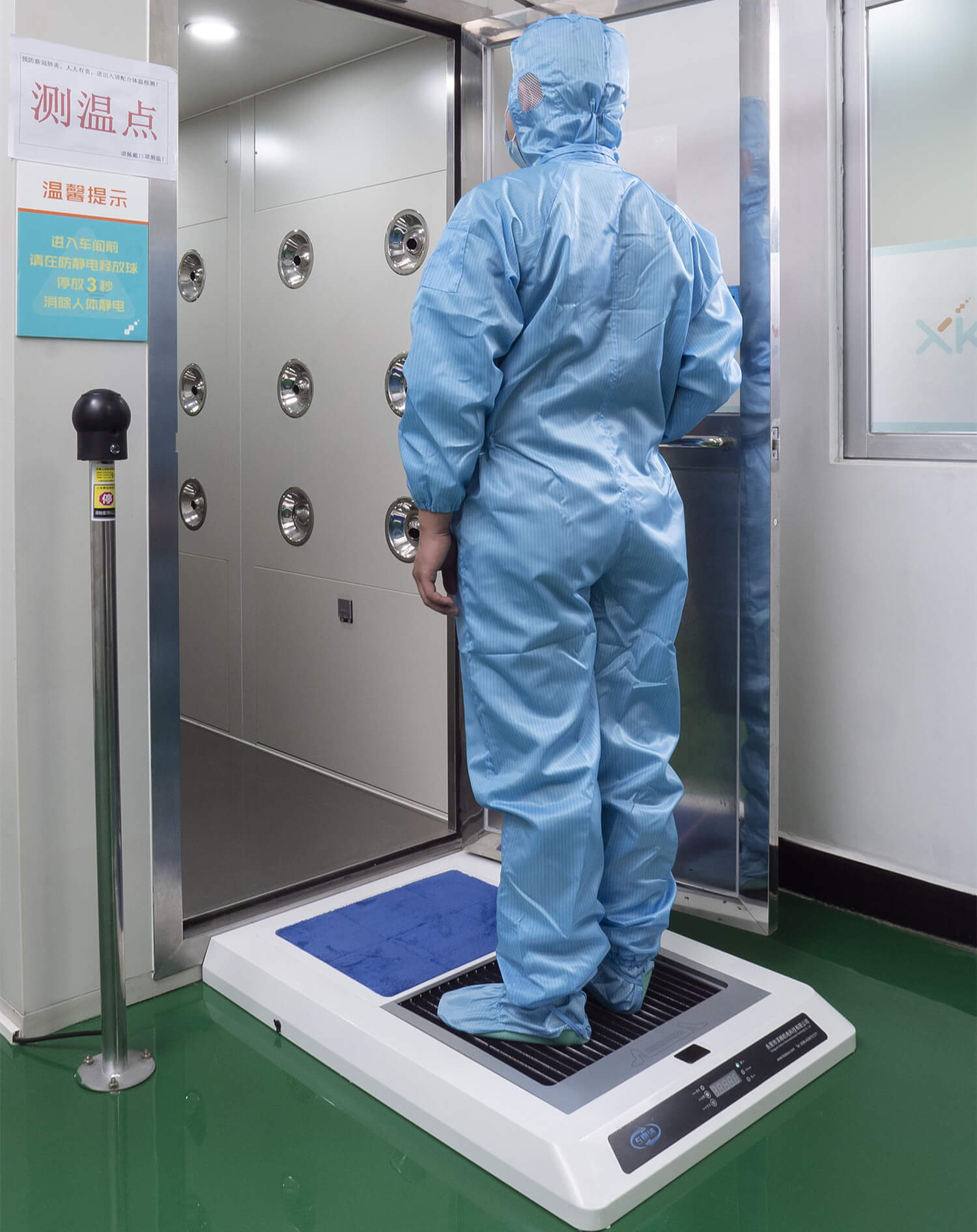 The precautions of automatic boot cleaners
If you are confused about installing, please click our official website. And it is easy to install. I promise you can learn the instructions within one minute.
And then, you should remember to manually clean solid waste regularly. Benefiting from self-suction, it is very convenient to clean. Besides, prepare enough shoe cleaner or boot brush cleaner at home or in the office, so that you can change shoe cleaner timely. That's all. Hope you can have a nice shopping experience.
Dimension(MM):  1030* 660 *80
Clean Zone(MM):  350* 490
Dry Zone(MM): 350* 490
Work Induction: Auto
Inlet Water Temperature: 1-40℃
Water Tank Capacity: 5L
Water Change Method: Manual
Sediment Cleaning Method: Dirt Suction
Suction Power: DC 100W
Working Voltage: DC 24V
Motor Voltage/Power: DC 24V/ 90W
Working Current: 1.5A
Brush Rotation Speed: 110RPM
Noise: <60DB
Main Body Material: SUS304
Maximum Load Capacity: 150KG
Main Body Life: 6 Years
Weight: 25KG
Warranty: 1 Year
Input Voltage: We will choose the corresponding voltage model according to the destination country of your order
Absorbent Cotton *4

Power Supply Line *1

DC Converter *1

Dirt-absorbing Motor *1

Sole Cleaning Machine *1