Boot Washing Station Machine Glikon P-SJ 3000
Passage-entry automatic shoe cleaning station
Microwave sensor induction start, long cleaning area cleaning, no waiting when people pass
Front and back bevelled stainless steel material design, beautiful and wear-resistant appearance, strong overall structure
Self-contained handrail, easy for people to pass
Height-adjustable,length available
Source manufacturer, affordable price
Suitable for workshop entrance, building entrance and other entrances with more people enter and exit
Please add the item to your shopping cart and enter your destination country on the checkout page to see the DDP or DDU shipping fee and delivery time.
Since the trade terms DDU or DDP cost differently for different items, you'd better check 1 type of the machines at a time.
Why Glikon's Boot Washing Station Automatic Boot Wash Station Is the Best Choice?
When it comes to shoe cleaning, everyone has different opinions. Some people think that buying automatic shoe cleaner machine is the best choice. Others believe purchasing a shoe polisher is better. Yet, most users guess that getting shoe cleaner and a portable shoe brush is enough. We can have a shoe shining by ourselves when there are a few shoes. But it is too hard to wash hundreds of shoes manually. In this case, buying an automatic shoe sole cleaning machine can save you all the trouble, which is without doubt the most efficient solution.
Why Glikon's boot washing station is better than traditional shoe cleaning machine?
You know, the quality of shoe shiners in the market isn't all the same. Different shoes' materials should apply different shoe brush and shoe cleaner. Shoe polishing machines are indeed good. But its cleaning systems are still only scratching the surface. What's more, it consumes a lot of water. When you are going to clean many shoe soles, you will have the illusion. You feel that you have already used so much water that it can be filled with a big swimming pool. While our shoe cleaning station only needs a little electricity and three buckets everyday.
Besides, shoe polisher is only applied to outdoors. Because it can clean the shoe soles but can't absorb the water attached to shoe soles. Yet the automatic shoe sole cleaning machine can be used both outdoors and indoors.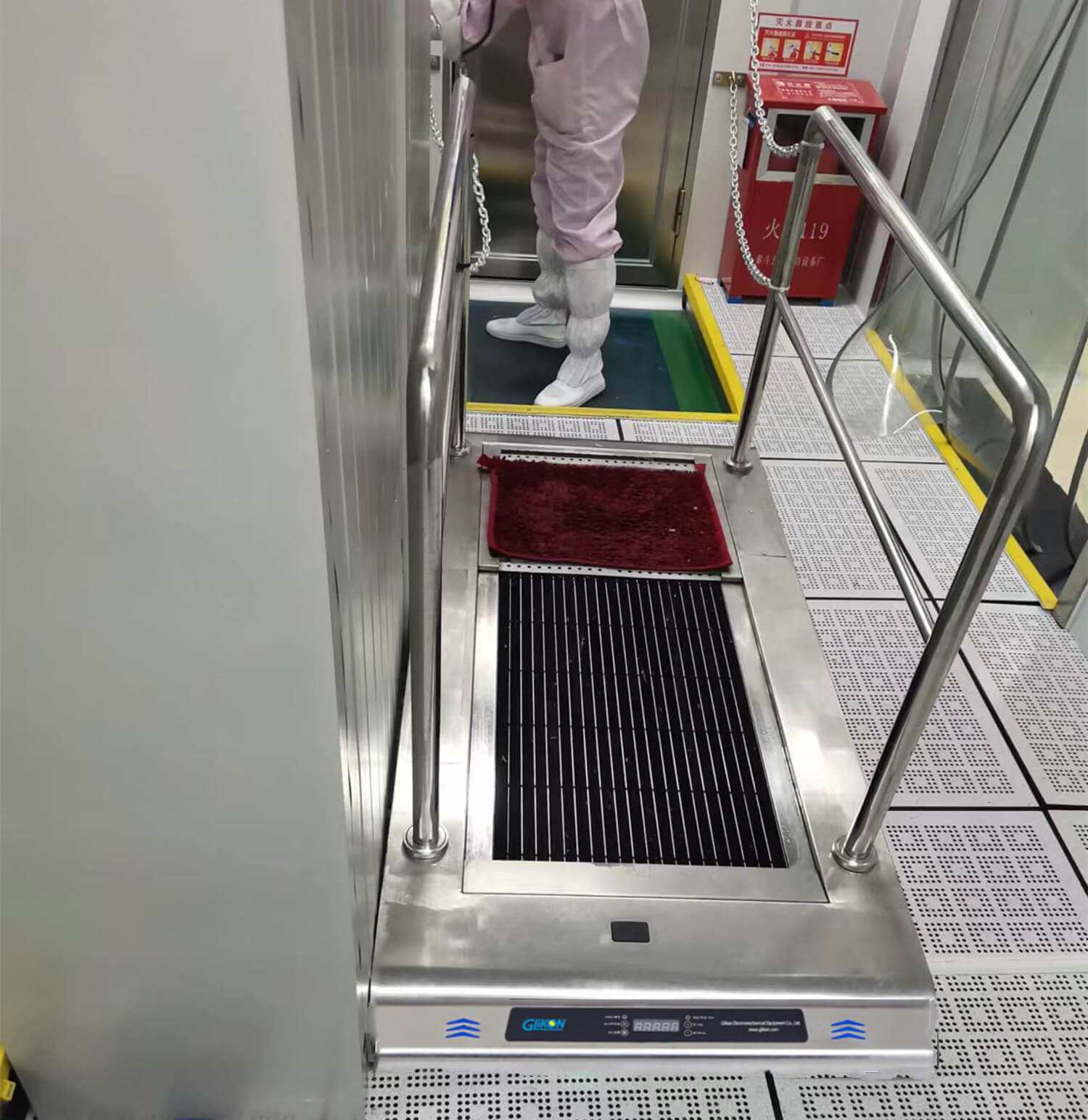 Benefits of Using Glikon's Boot Washing Station
If you want to use it for the food processing factory, please get an automatic shoe soles cleaning machine. This will help you improve the quality of products. It's convenient to use automatic shoe cleaning machine. Pour some shoes sole cleaner into the automatic shoe cleaner machine. Then, plug it in, walk onto the machine. And then brushes for cleaning start to work.
In addition, the price of the automatic shoe cleaning station is budget-friendly. It is almost the same with washing machine. We buy a washing machine to clean clothes, save time. So does the automatic shoe soles cleaning machine.
With all that, users should buy a high quality automatic shoe cleaner machine. And know how to choose automatic shoe cleaning machine. You can contact supplier whether you have access to visiting production area. Or you can visit official website and social media software. Our automatic shoe cleaning machine is exquisite workmanship. And you can see our manufacturing process to confirm that.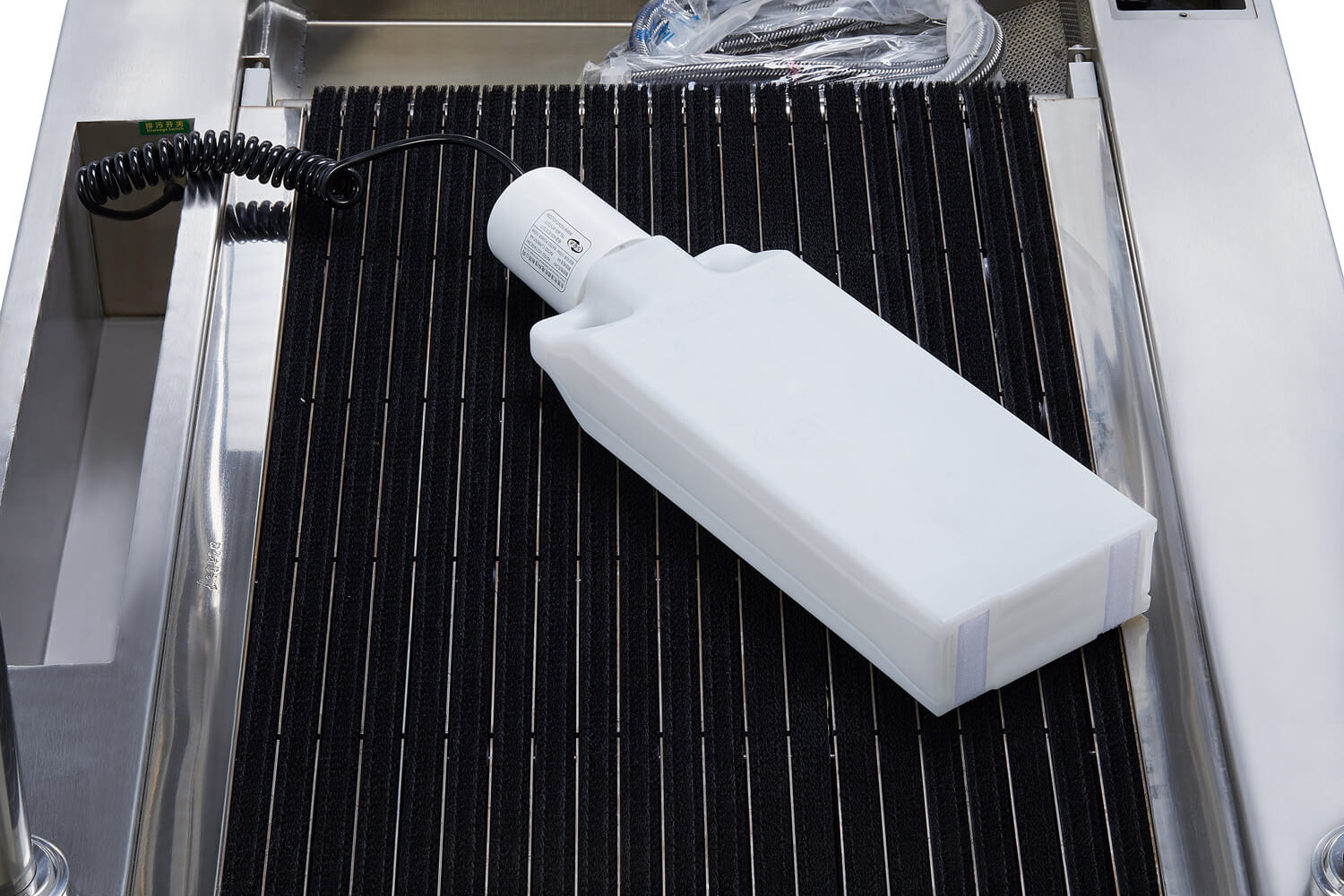 Manufacturing Process of Automatic Boot Wash Station
1. Stainless Steel Cutting
Choose high quality stainless steel before cutting it. The two sides of automatic shoe cleaner machine are made of 304 grade stainless steel. Then use professional cutting machine to divide them into many models.
2. Stainless Steel Body Welding
Put together all models then use welding machine to connect them. Finally, take a hammer to reinforce so it will be solid.
3. Stainless Steel Appearance Grinding
Take a portable electric polishing brushes to grind and polish connections. Then achieve the goal of making the automatic shoe cleaner machine look better.
4. Brushed Stainless Steel Appearance
Continue to grind and polish the surface of automatic shoe cleaning machine. But we need to change for are made tool. It can largely smooth the surface of automatic shoe cleaner machine. And make it smooth and brilliant.
All in all, our automatical shoe cleaning station is the most efficient choice for you. Come on, just add it to your shopping cart!
Dimension(MM):  3000* 750 *120
Clean Zone(MM):  1700* 522
Dry Zone(MM): 910* 522
Work Induction: Auto
Inlet Water Temperature: 1-40℃
Water Tank Capacity: 30L
Water Change Method: Manual or Automatic
Sediment Cleaning Method: Dirt Suction
Suction Power:  DC100W
Working Voltage: DC24V
Motor Voltage/Power: AC220V/200W
Water pump voltage /Power: 24V/75W
Working Current: 2.5A
Brush Rotation Speed: 110RPM
Noise: <60DB
Main Body Material: SUS304
Maximum Load Capacity: 400KG
Main Body Life: 6 Years
Weight: 150KG
Warranty: 1 Year
Input Voltage: We will choose the corresponding voltage model according to the destination country of your order
Absorbent Cotton *4

Power Supply Line *1

Dirt-absorbing Motor *1

Handrail*2

Stainless Steel Pipe *2

Sole Cleaning Machine *1
Any inquiry or idea to share with us, fill the form and send your message.