Recently, more and more customers show interest in Glikon's electric cleaning scrubber for shoes. Before purchase, they have a lot of questions on mind. After sales, they also wonder how to use and maintain the shoe sole cleaner machine properly. Don't worry, in this post, I will make a list of the most frequently asked questions and answers about the automatic shoe cleaning machine.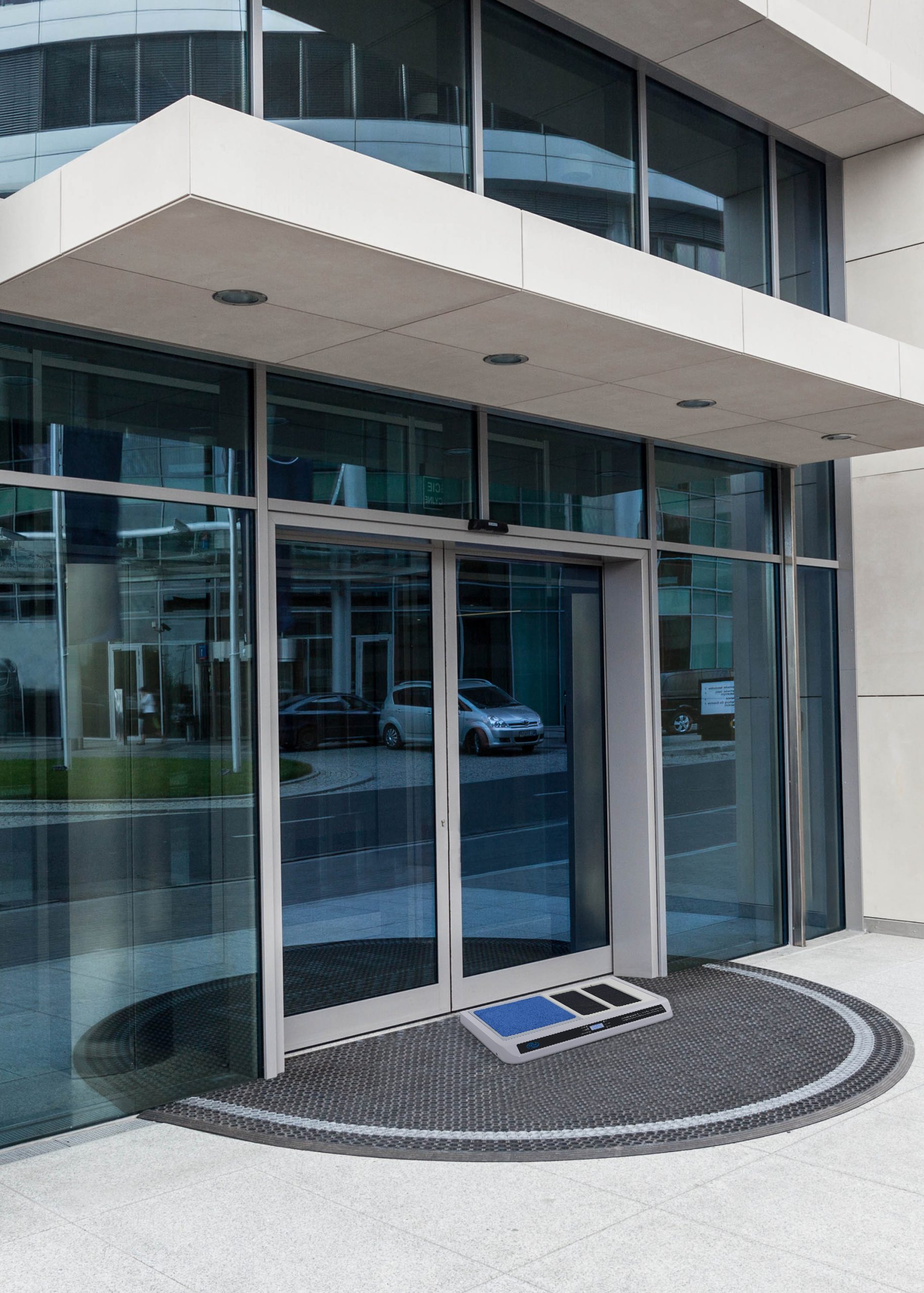 1. Pre-sales Q&A about Electric Cleaning Scrubbers
Q1: Glikon has 3 series of shoe sole cleaner machine. What is the difference among them?
A1: We have B-series designed for air shower room. P-series shoe wash station is for factories, workshops, cleanrooms, building entrances. G-series is for home, small offices, hotels, hospitals, libraries, and food industry.
Q2:What is the difference between brushed motor cleaner G-SJ1004 and G-SJ1005?
A3: The only difference is their design. G-SJ1004 shoe bottom cleaner has a bevel angle, while G-SJ1005 has a right angle.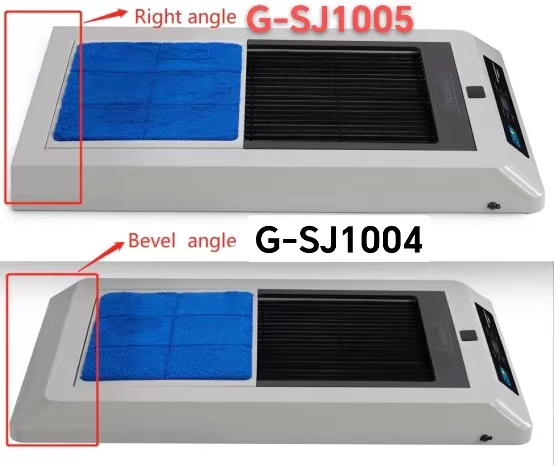 Q3: In terms of efficiency, will the G-series electric shoe sole cleaners have less performance than P-series?
A4: In terms of cleaning capability, P-series is 20%-30% stronger than G-series. In fact, they have the same motorized cleaning brush.
Q4: What is the difference of changing water for the 3 series motorized brush cleaners?
Using P-series boot sole cleaner, you can change water both automatically and manually.
With G-series, you can only change water by hand.
If you use B-series, you can only change water automatically.
For specific instructions of P-series, pls refer to the video below:
If you want to know the operations of G-series electric cleaning scrubber, pls check the video below: 
Q5: What are the requirements for P-series electric shoe brush cleaner to use automatic model?
As for P-series shoe sanitizing machine, if you want to use automatic mode, you must get 1 power plug, 1 water inlet which can supply clean water continuously and 1 water outlet than can discharge the sewage.
pls see the picture below: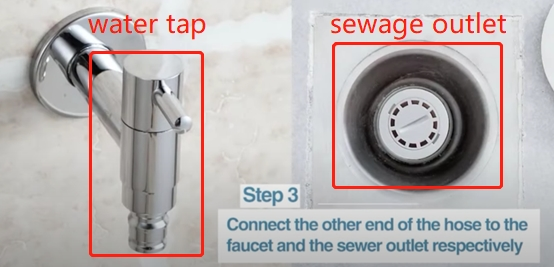 2. After-sales Q&A about Electric Cleaning Scrubber for shoe soles
Q1: Could you tell me how to replace the suction motor for the Electric Cleaning Scrubber?
 1). Power off the motorized scrubber.
2). Remove the lower spiral shell of the suction motor and the connection line, and take out the suction motor to be replaced.
3). Put the new suction motor into the shell and connect the power cord.
(Note: the red wire is connected to the + pole of the motor, the black wire is connected to the – pole of the motor)
4). Install the lower spiral shell of the suction motor.
if the motor does not work after the replacement, please adjust the power cord of the suction motor.
Q2: What maintenance need to be taken to ensure the cleanliness from P-series?
As for the maintenance of the P-series sole cleaner machine.
Here are my several tips for you:
1)  Clean the water absorbent pad regularly.
2)  Clean the water tank manually if there is too much sediment.
3)  Lubricate the drive chain, drive shaft bearings and driven shaft bearings of the automatic boot scrubber every 6 months.
4) Replace the belt brush if necessary. If the electric shoe cleaning brush is used for long, then the effects of deep cleaning may decrease.
Q3: Could you tell me how to clean the water tank manually? How to clean the water absorb pad?
A3: About cleaning the water tank and absorb pad. Here are the tips:
1). First soak the absorbent pad with common cleanser and disinfectant, then wash and squeeze it into half-dry state.
2). You can also use an electric shoe cleaner brush to clean the water tank if there exist too much dirt.
Q4: How do you do with after sales service. Who do we contact?
A4: As for customer service, you can contact us by email or whatsapp, Skype. If you have problems, we can offer online guidance or technical instruction videos to you.  This is because the operating is very easy.  just follow the instructions step by step, and problems will get settled.
Q5: Can we pay you for this item via PayPal or credit card?
A5:Yes, we support Paypal payment. However, it is only feasible when the total value is less than 5000 dollars.
Q6: Could you tell me something about payment terms?
A6: With regards to payment terms, if the order quantity is small, we require 100% payment in advance via T/T.
However, for larger orders, we require a 40% payment in advance, with the remaining 60% to be paid before delivery.
Q7: How to maintain Glikon's electric cleaning scrubber? Are there spare parts available? How often should it be maintained?
A7: To ensure optimal functioning of the sole cleaning machine, several maintenance practices need to be observed.
Firstly, the nylon in the dry area needs to be replaced in a timely manner.
Secondly, the sediment in the tank requires regular cleaning every 3-4 weeks.
Lastly, it is necessary to grease the motor chain every 3-4 months to prevent any malfunction. And belt brushes need to be replaced in 7-8 months.
Q8: As there is a water tank, shall I understand that cleaning process uses water or what kind of chemical shall we use?
A8: When using electric shoe brush cleaner, it is necessary to manually change the water periodically. Moreover, to enhance the deep cleaning effectiveness of the shoe cleaning machine, you had better add the appropriate amount of disinfectant into the water tank.