Automatic Outdoor Shoe Scrubber Machine B-SJ1860
Built-in -entry automatic cleaning machine
Microwave induction start, convenient and fast
Front and back right-angle stainless steel material design, beautiful and wear-resistant appearance, strong overall structure
Manual/automatic mode with self-suction for easy manual cleaning
Height-adjustable
Source manufacturer, affordable price
Suitable for workshop entrance, building entrance and other entrances with more people enter and exit
Please add the item to your shopping cart and enter your destination country on the checkout page to see the DDP or DDU shipping fee and delivery time.
Since the trade terms DDU or DDP cost differently for different items, you'd better check 1 type of the machines at a time.
The Ultimate Guide to Choosing the Best Boot and Outdoor Shoe Scrubber for Your Home and Outdoors
Outdoor shoe scrubbers are essential tools for keeping your footwear clean, especially if you frequently venture outdoors. With the ever-increasing popularity of truck SUVs, it's necessary to have an effective way to remove the dirt and clean mud of the outdoor boots. In this article, we will delve into the world of scrubbers and provide a comprehensive buying guide to help you choose the right one for your needs.
To start with, let's talk about the different types of scrubbers. Here is the traditional scrubber, which is usually made of cast iron or heavy-duty plastic. It is designed to clean the sides and soles of your outdoor boots. The second one is the boot and shoe scrubber, which is a combination of the boot scrubber and a boot shoe brush. This type of scrubber is ideal for those who want to keep their footwear clean and presentable both indoors and outdoors.
Buying Guide of Outdoor Shoe Scrubbers:
When choosing a scrubber, there are a few things you should keep in mind.
Firstly, consider the size of your footwear. If you have large hiking boots, you had better choose a big enough scrubber to accommodate them.
Secondly, think about the material of your footwear. If you have suede or nubuck shoes, you should look for a scrubber that won't damage the material.
Next, please consider the design of the outdoor shoe scrubber. Some models come with metal boot scrapers. The metal boot scrapers are great if you want to remove heavy dirt and clean mud. Other models come with a bristle boot cleaning brush that can remove lighter dirt and clean the sides of your footwear. Additionally, some scrubbers come with a polisher shoe brush that is ideal for giving your shoes a shiny finish.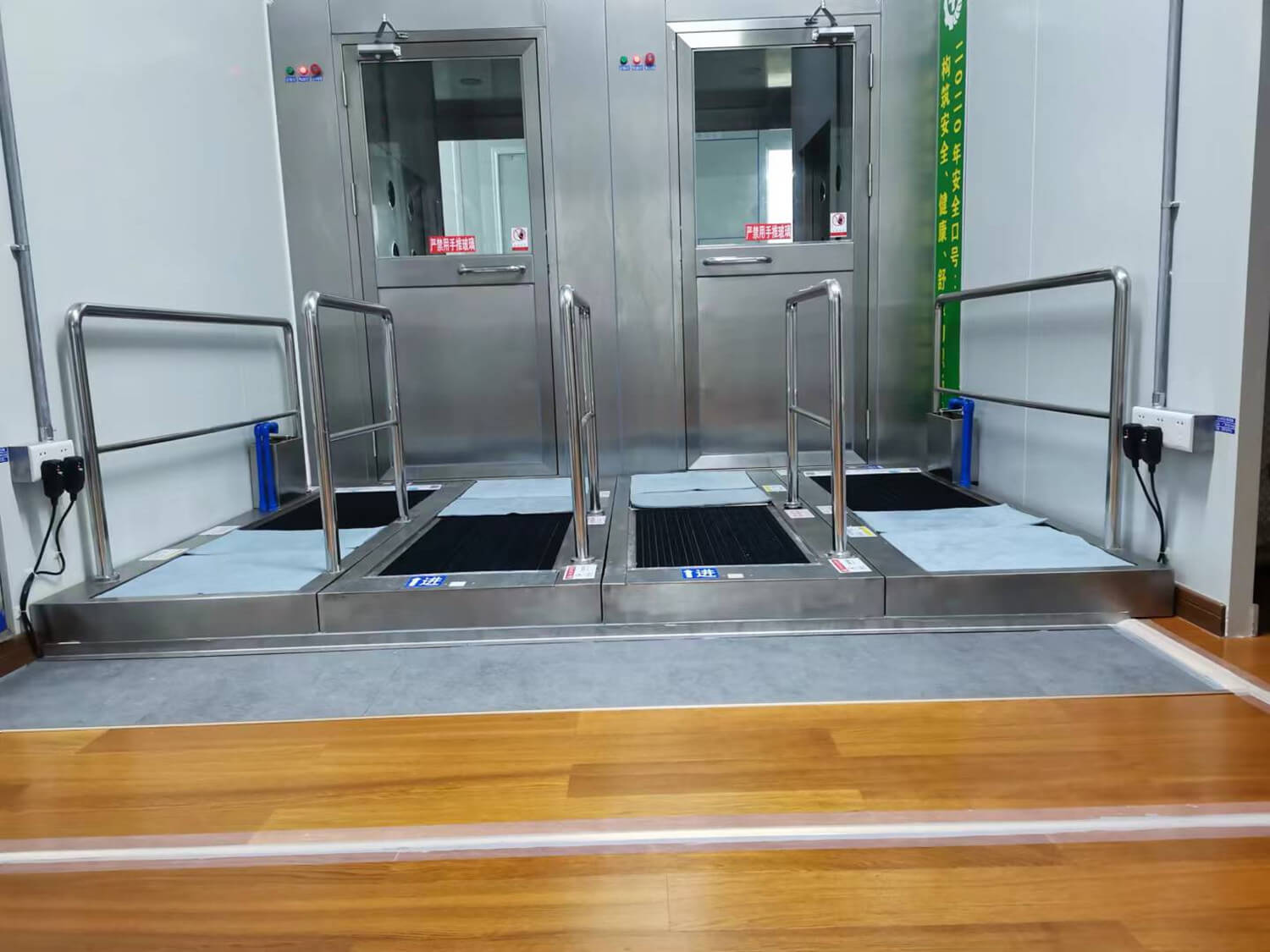 Types of Outdoor Shoe Scrubbers:
If you want to buy an outdoor shoe scrubber, there are plenty of options available. From themed boot scrubbers to heavy duty boot cleaners, you can find a model that fits your needs and your budget.
When it comes to cleaning, the best scrubbers are those that can clean both the sides and the soles of your footwear. The boot and shoe scrubber is especially useful for those who frequently venture outdoors in truck SUV. This is because it removes dirt and mud from both the sides and the soles of your footwear. In addition, some scrubbers come with a HEPA filter that helps to remove dirt and debris from the air.
Benefits of Using Outdoor Shoe Scrubbers
1) Convenience
A scrubber removes dirt and mud quickly and easily, so you needn't bend down and scrub them by hand. Moreover, some models come with an automatic shoe cleaner. Thus, you don't have to use the cleaning brush by hand. Before you enter the front door of your house, simply place your shoes on the scrubber, and the machine will do the rest!
2) Getting Connected to Family and Friends with Gift Cards
Besides, many retailers offer gift cards. You can give a scrubber or a work boot cleaner as a gift to a friend or a family member. This a very good way to get connected to your beloved ones!
To conclude, the scrubber is an essential tool for keeping your footwear clean and presentable. Whether you're looking for a traditional boot scrubber, a boot and shoe scrubber, or an electric shoe polisher machine, there is a model out there that is perfect for you. From themed boot scrubbers to heavy duty boot cleaners, you can also make a choice according to your budget. So why not take the time to find the right outdoor shoe scrubber for your needs and enjoy easier boot cleaning experience?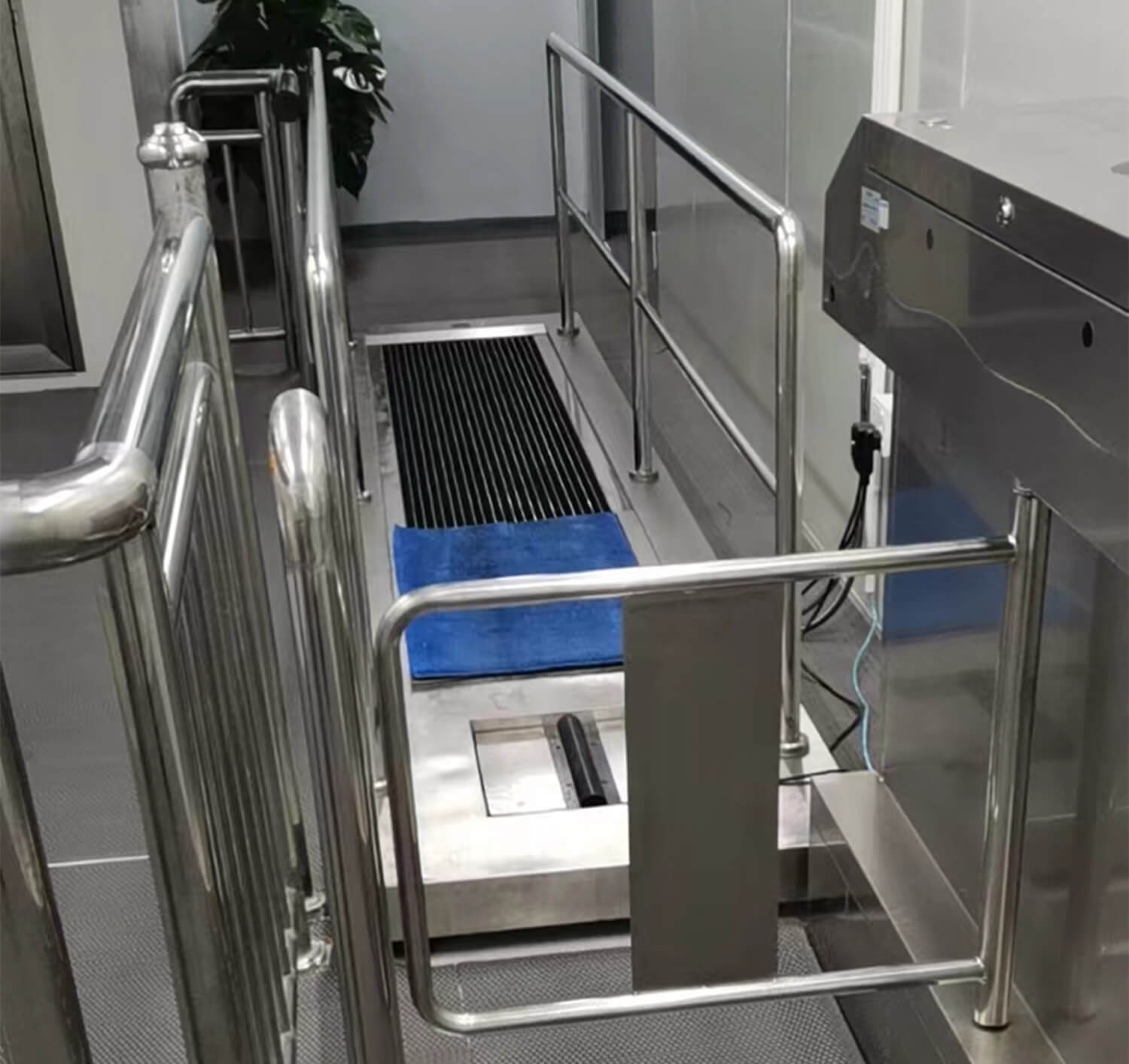 Dimension(MM):  1860* 750 *135
Clean Zone(MM):  860* 522
Dry Zone(MM): 780* 522
Work Induction: Auto
Inlet Water Temperature: 1-40℃
Water Tank Capacity: 20L
Water Change Method: Manual or Automatic
Sediment Cleaning Method: Dirt Suction
Suction Power:  100W
Working Voltage: AC 220-240V
Motor Voltage/Power: AC 220V/ 140W
Water pump voltage /Power: 24V/75W
Working Current: 1A
Security: Overload/Leakage Protection
Brush Rotation Speed: 110RPM
Noise: <60DB
Main Body Material: SUS304
Maximum Load Capacity: 300KG
Main Body Life: 6 Years
Weight: 120KG
Warranty: 1 Year
Input Voltage: We will choose the corresponding voltage model according to the destination country of your order
Absorbent Cotton *4

Power Supply Line *1

Dirt-absorbing Motor *1

Stainless Steel Pipe *2

Sole Cleaning Machine *1
Frequently Asked Questions About Boot and Shoe Scrubbers
Q1. Can I be an agent for your machine?
A1: Of course, we will fully support you. We will provide excellent products with the appropriate price, pictures and videos of details.
Q2. What about the delivery time?
A2: In general, our production lead time is 5-7 working days. But for the most machines we have in stock, the lead time is within 1-3 working days.
Q3. What about the payment term?
A3: Normally we accept 100% T/T.
Any inquiry or idea to share with us, fill the form and send your message.