Automatic Outdoor Shoe Scrubber Machine B-SJ1860
Built-in -entry automatic cleaning machine
Microwave induction start, convenient and fast
Front and back right-angle stainless steel material design, beautiful and wear-resistant appearance, strong overall structure
Manual/automatic mode with self-suction for easy manual cleaning
Height-adjustable
Source manufacturer, affordable price
Suitable for workshop entrance, building entrance and other entrances with more people enter and exit
Please add the item to your shopping cart and enter your destination country on the checkout page to see the DDP or DDU shipping fee and delivery time.
Since the trade terms DDU or DDP cost differently for different items, you'd better check 1 type of the machines at a time.
The process of installing best shoe sole cleaner machine
Click the brief video and follow me if you want to quickly install best shoe sole cleaner machine. And then, you will feel that it is a piece of cake. Without further ado, let me introduce you the steps in detail.
First of all, lift best shoe sole cleaner machine to be perpendicular to the ground. And then hose docking on the inlet solenoid valve. Use the wrench to screw down nut in the end.
Next, go to the left of shoe soles cleaning machine. With the help of wrench, you can remove screws, open the stainless steel sheet and see a drain pump. Then, docking the hose on the drain pump. Turn screws to be tight again. You can move to the next step.
Third, connect the other end of the hose to the faucet and the sewer outlet respectively. Fourth, connect the power cable to it. Finally, plug in the stainless steel handrail.
That's all, I am much obliged to you for having read above content. So here are some tips sharing for you.
The application of the machine
The application scenario of the machine is a lot. You can use it at home. Image this: guests who wear few pairs of white sneakers or leather shoes with mud on them will visit you. It's easy to solve.Because you have a best shoe sole machine. Pour some cleaning solutions without harsh chemicals into the machine. Then you just let them stand one the machine to remove dirt and give shoes a crep protect. Besides, you can apply it to the enterprise improving efficiency.
Shoe care with automatic shoe soles cleaner machine
Combined it with the machine may help us clean the shoes. However, you also need a cleaning kit to clean the surface of shoes. It includes shoe cleaners, magic erasers, cleaning brush, shoe brush. Shoe deodorizers, shoes sole cleaner and cleaning solutions are necessary too. Use magic erasers to quickly have a shoe cleaning. Cleaning brush and shoe brush are two kinds of hardness brushes. The former is softer than the latter. Supposing that you intend to clean suede shoes or shoes are made by suede and nubuck, you should use the former. Whereas, when you are going to clean leather shoes or white sneakers should use the latter. In order to reduce unpleasant smell trying to spray the deodorizers in time.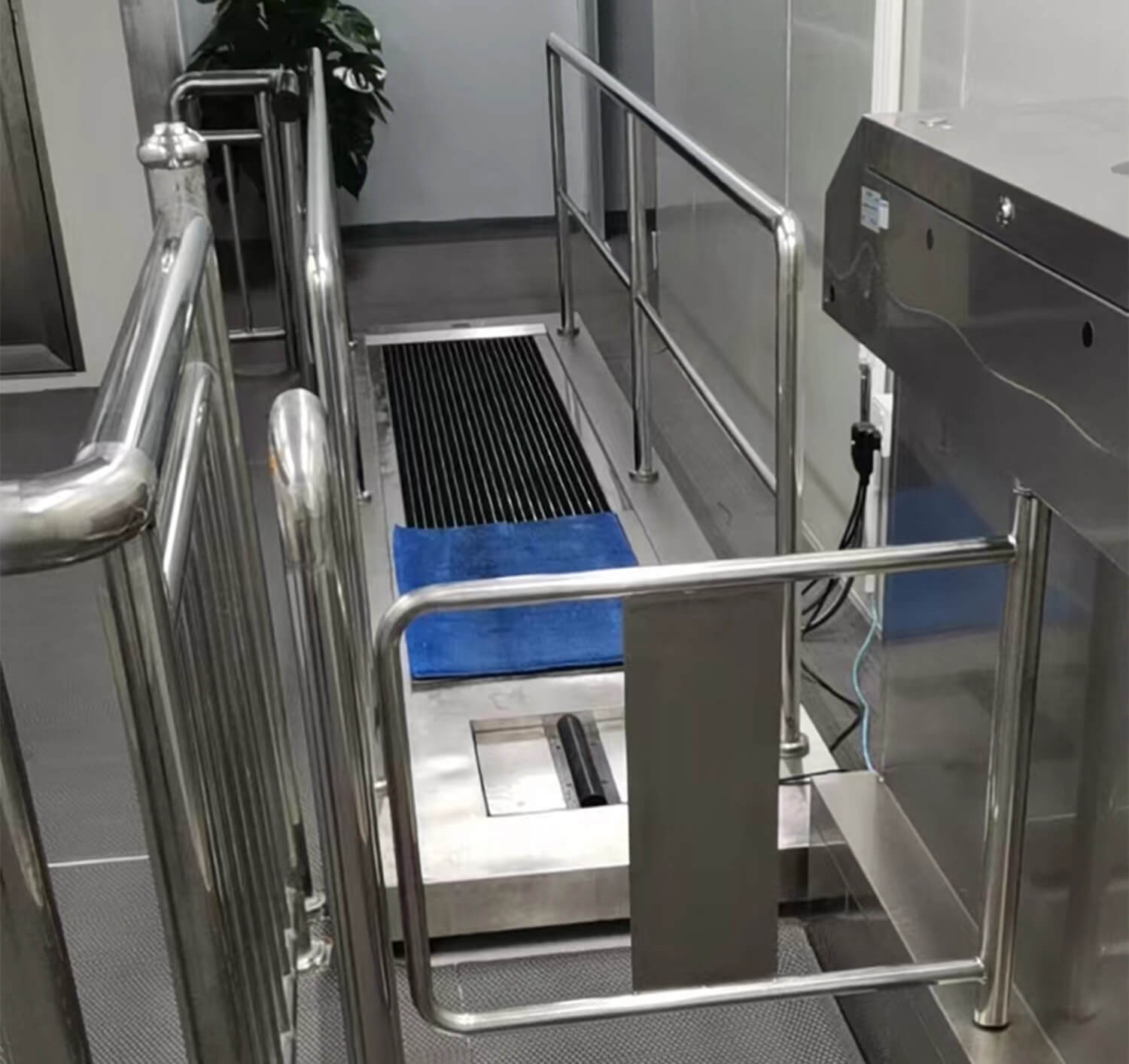 Matters need attention
You may need to choose cleaning solutions which don't contain harsh chemicals. Microfiber towels and microfiber cloth are delicate materials to clean shoes.
And our absorbent pads are delicate materials too. They are made by microfiber towels and microfiber cloth. Let pads to be individually wrapped if you don't use them for a long time. So that you can avoid dust stratification.
After service
To learn more about best shoe sole cleaner machine you can visit our official website glikon.com. Finally, hope you are satisfied with our customer service.
Dimension(MM):  1860* 750 *135
Clean Zone(MM):  860* 522
Dry Zone(MM): 780* 522
Work Induction: Auto
Inlet Water Temperature: 1-40℃
Water Tank Capacity: 20L
Water Change Method: Manual or Automatic
Sediment Cleaning Method: Dirt Suction
Suction Power:  100W
Working Voltage: AC 220-240V
Motor Voltage/Power: AC 220V/ 140W
Water pump voltage /Power: 24V/75W
Working Current: 1A
Security: Overload/Leakage Protection
Brush Rotation Speed: 110RPM
Noise: <60DB
Main Body Material: SUS304
Maximum Load Capacity: 300KG
Main Body Life: 6 Years
Weight: 120KG
Warranty: 14 Months
Input Voltage: We will choose the corresponding voltage model according to the destination country of your order
Absorbent Cotton *4

Power Supply Line *1

Dirt-absorbing Motor *1

Stainless Steel Pipe *2

Sole Cleaning Machine *1
Any inquiry or idea to share with us, fill the form and send your message.