Automatic Shoe Cleaner Machine Glikon B-SJ860
Built-in -entry automatic cleaning machine
Microwave sensor induction start,Efficient, fast cleaning
Front and back right-angle stainless steel material design, beautiful and wear-resistant appearance, strong overall structure
Designed with a right angle on all sides, it can be completely embedded inside the air shower room.
Height-adjustable
Source manufacturer, affordable price
Suitable for workshop entrance, building entrance and other entrances with more people enter and exit
Please add the item to your shopping cart and enter your destination country on the checkout page to see the DDP or DDU shipping fee and delivery time.
Since the trade terms DDU or DDP cost differently for different items, you'd better check 1 type of the machines at a time.
Shoe Brush Cleaners: The Key to Keeping Your Footwear Looking Its Best
Your shoes are an essential part of your style, and they deserve the same care and attention as you give to your clothes. Whether you're a sneakerhead or simply want to keep your dress shoes looking sharp, a shoe brush cleaner or other automatic shoe cleaner is an essential tool in your daily life. In this article, we'll take a closer look at the different types of cleaners available, why you need one, and how to choose the best one for your needs.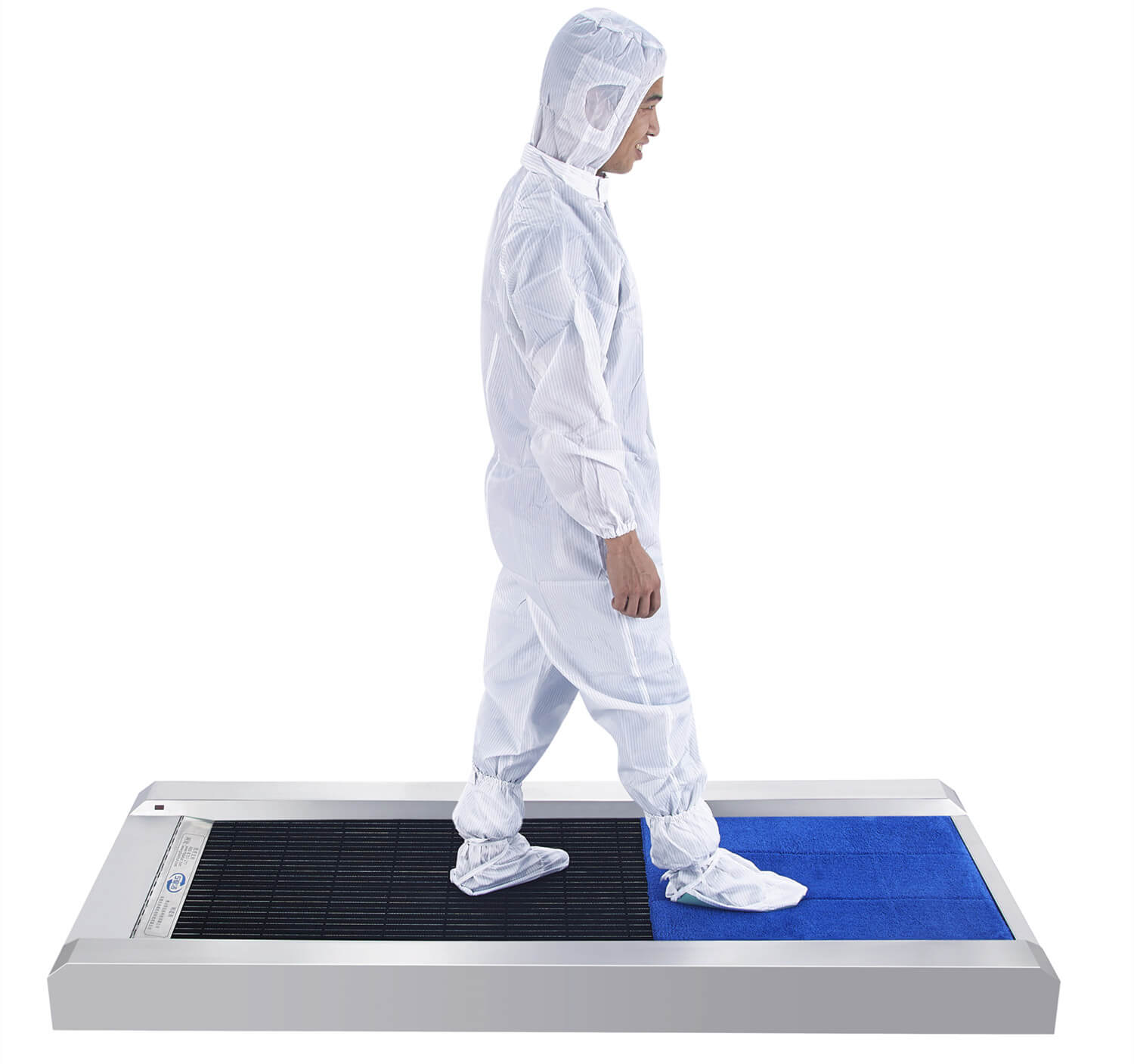 Different Options of Shoe Brush Cleaners:
1.Bristle Brushes: The Classic Option
For those who prefer a more traditional approach, a bristle brush is a must-have in your daily craft supplies. These brushes come in various sizes and shapes, making them suitable for different types of boots shoes. Whether you're cleaning suede, leather, or nubuck, the brush will remove dirt and debris, leaving your shoes looking their best.
2.Automatic Shoe Cleaners: The Future is Now
For the tech-savvy, an automatic shoe cleaner is the ultimate tool for keeping your shoes looking great. These cleaning machines are equipped with powerful motors, making them the perfect choice for heavy duty cleaning. They come with different attachments, including a polisher brush, to help you clean and shine your shoes easily. And, they can be fitted with HEPA filters to keep your home's air clean while cleaning your shoes.
3.Sneaker Cleaners: Keep Your Kicks Looking Fresh
Sneakers are more than just shoes; they're a fashion statement. From high-top to low-top, sneakers come in all shapes and sizes. To bring out their best, a sneaker cleaner is a must-have. These cleaners are designed specifically for sneakers, with a cleaning brush that removes dirt and debris without damaging the material.
4.Suede Nubuck Cleaners: Delicate Materials Deserve Special Care
Suede nubuck is a kind of delicate material that requires special attention. Unlike leather, they can easily be damaged. That is why it is important to select a shoe brush cleaner specifically designed for these materials. This cleaner comes with a soft bristle that gently removes dirt and debris, leaving your shoes shine all the time.
5.Shoe Horns: A Convenient Accessory
A shoe horn is a simple tool that can make a big difference. This handy accessory is used to help you put on your shoes without damaging the back of the shoe. It can also help keep the shape of your shoes, preventing them from getting deformed over time.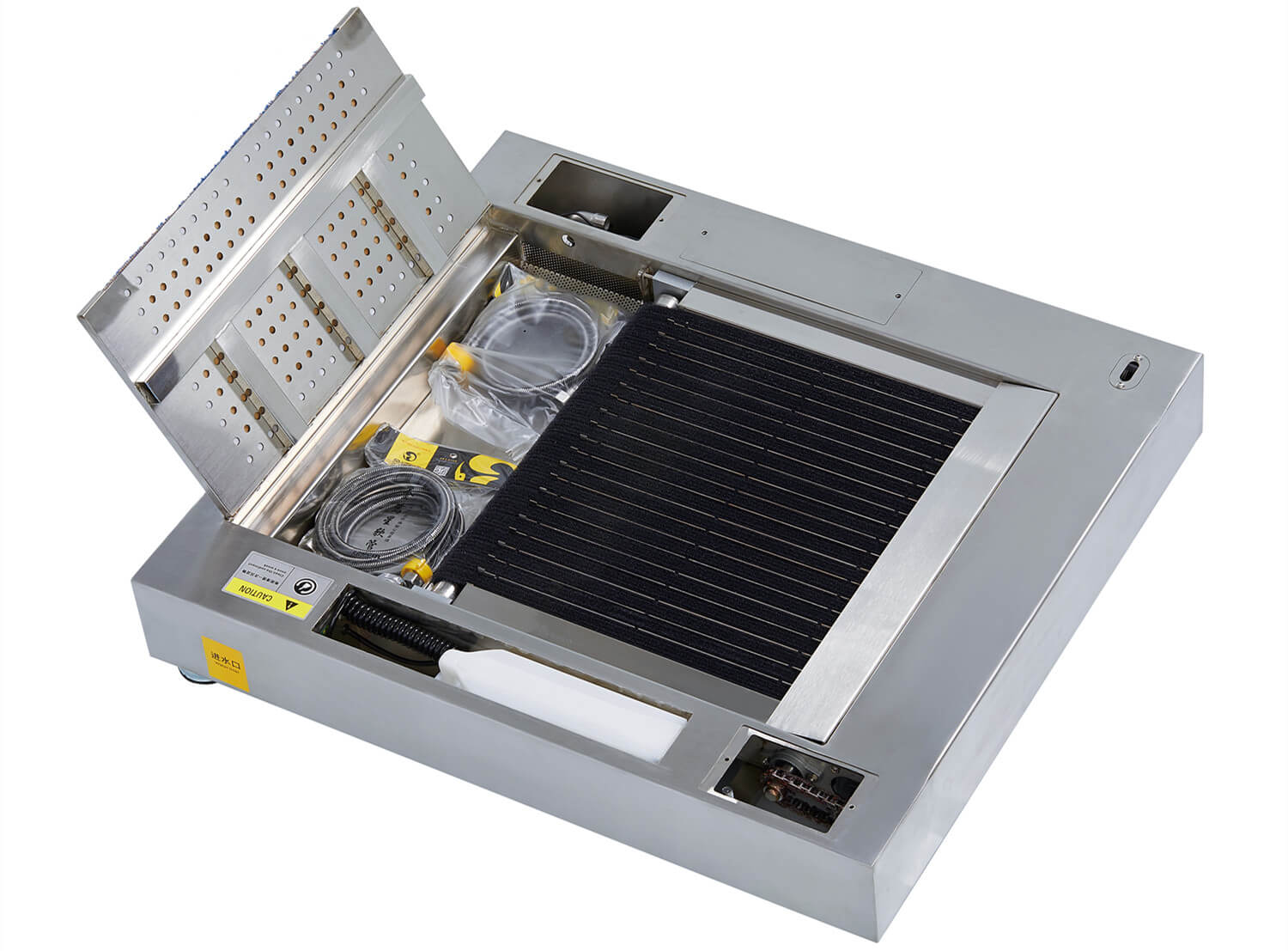 The Reasons Why You Should Get One
1.Remove Dirt: A Clean Shoe is a Happy Shoe
The key to keeping your shoes looking great is removing dirt and other particles from the surface. A good cleaner can remove dirt and debris, making your shoes clean and polished.
2.Boots and Shoes: No Footwear Left Behind
A shoe cleaning brush isn't just for sneakers and dress shoes. It's also great for keeping your boots shiny. Whether you have work boots or stylish boots, it can remove dirt and other particles, making your footwear clean and polished.
3. Personal Care and Home Improvement Beauty
A shoe brush cleaner is not only an essential tool for keeping your shoes looking their best, but it's also an investment in your personal care and home improvement beauty. With this cleaner, you can bring out the best of your shoes, adding a touch of style to any outfit.
4.Sending them Gift Cards: The Perfect Gift for Any Occasion
Are you still Looking for a thoughtful gift for the fashion-forward person in your life? A cleaning kit for shoes consists of a cleaning brush, a shoe shiner, and other accessories. Itis a great option for domestic users. You can even include other gift cards for a shoe repair shop or a store that sells craft supplies to help them keep their shoes in top condition.
How to Choose the Best One for Your Needs
Shoe Brushes: Variety is the Spice of Life
There is no one-size-fits-all when it comes to shoe brushes. Different brushes are designed for different types of shoes, so it's important to choose the right one for your needs. From bristle brushes to polisher brushes, there's a shoe brush for every type of shoe.
Cleaning Kit: Everything You Need in One Package
If you're serious about keeping your shoes looking their best, a cleaning kit is the way to go. The kit typically includes a brush cleaner, a cleaning brush, a shoe shiner, and other accessories, giving you everything you need to keep your shoes shiny.
Customer Service: Support When You Need It
When it comes to buying a shoe brush cleaner, customer service is important. Look for a company that offers excellent customer service and support, so you can get help when you need it. Whether you have a question about a product or need help with a repair, you can turn to our customer service specialist.
Automatic Shoe Cleaner: A Time-saving Choice for Cleaning Shoes
For those who want the most convenience from the shoe brush machine, either an electric shoe polisher machine or an automatic shoe cleaner is the way to go. The electric shoe polisher machine is equipped with power tools like motors and a HEPA filter, allowing you to clean and shine your shoes efficiently. And, with stainless steel construction, they're built to last. As it is made of stainless steel, it won't rust. If you want to save more time, this electric cleaning machine is perfect for you.
Shoe Sole Cleaning: Don't Forget the Bottom
When it comes to cleaning your boots shoes, you shouldn't ignore the bottom. A shoe sole cleaning tool is important for removing dirt and debris from the bottom of your shoes, leaving them clean and polished from top to bottom.
Video Games and Home Improvement Beauty: The Perfect Pair
Who says it can't be fun? With a shoe brush machine, you can have the best of both worlds. While you're enjoying your favorite video games, you can take care of your shoes at the same time.
In a word, a shoe brush cleaner or an automatic shoe cleaner is a necessary tool for anyone who wants to clean their shoes well. From shoe brushes to electric polisher machines, there's a cleaner for every type of shoe and cleaning need. You can choose the most suitable one according to your personal needs.
Dimension(MM):  860* 750 *135
Clean Zone(MM):  350* 522
Dry Zone(MM): 490* 522
Work Induction: Auto
Inlet Water Temperature: 1-40℃
Water Tank Capacity: 10L
Water Change Method: Manual or Automatic
Sediment Cleaning Method: Dirt Suction
Suction Power:  100W
Working Voltage: AC 220-240V
Motor Voltage/Power: AC 220V/ 140W
Water pump voltage /Power: 24V/75W
Working Current: 1A
Security: Overload/Leakage Protection
Brush Rotation Speed: 110RPM
Noise: <60DB
Main Body Material: SUS304
Maximum Load Capacity: 150KG
Main Body Life: 6 Years
Weight: 90KG
Warranty: 1 Year
Input Voltage: We will choose the corresponding voltage model according to the destination country of your order
Absorbent Cotton *4

Power Supply Line *1

Dirt-absorbing Motor *1

Stainless Steel Pipe *2

Sole Cleaning Machine *1
Any inquiry or idea to share with us, fill the form and send your message.