Shoe Sole Cleaner Bottom Shoe Cleaner G-SJ1004
General entry-cleaning machine
Microwave induction start, efficient running
Stainless steel design, white baking paint, exquisite appearance
Self-suction, easy to clean manually
Source manufacturer, affordable price
 Suitable for home entrance, office entrance and other entrances with few people enter and exit
Notice: Don't put it under the bright natural light. (Lamplight is OK.)
Please add the item to your shopping cart and enter your destination country on the checkout page to see the DDP or DDU shipping fee and delivery time.
Since the trade terms DDU or DDP cost differently for different items, you'd better check 1 type of the machines at a time.
The introduction of Shoe Sole Cleaner Bottom Shoe Cleaner G-SJ1004
During the epidemic, people are more and more afraid of being infected with a virus. To avoid taking the virus indoors, people are getting serious about shoes cleaning. Some even prepare various shoe-cleaning products. For example, shoe sole cleaners, shoe brush that cleans like magic eraser and so on. Besides, they design the right shoe care for different materials shoes. However, we don't need to do such complex things in shoe care. The best solution is to buy the Bottom Shoe Cleaner. These are the summary of the article. Now, please read it under the guidance of titles.The boot cleaner will help you a lot in many fields.
Bottom Shoe Cleaner is more convenient
You just pour some soles cleaner into the machine and then plug it in. Once you walk onto the machine, the microwave sensor will induct and start to clean your shoes. So convenient it is that you don't need to clean your shoes by hand. What's more, it can clean the soles and dry your soles quickly. Then you can go home immediately and play video games side by side with friends.
In contrast, cleaning shoes by hand is much more troublesome. On one hand, it will waste a lot of time and money. First,  You need to use a shoe brush to clean the bottom of the shoe to make it as clean as the paper after the magic eraser erases the words on the paper. Second, you should spray some shoe cleaners on the bottom of the shoes. Then use the brush and slowly clean them up. Without a doubt, you will feel that shoe cleaning is a hard job. And you don't want to clean your shoes anymore even though they are very dirty. Nevertheless, after you clean them up, you can't immediately put them on. Because you have to wait until they are dry. It is so complicated that people dislike doing the cleaning by hand.
On the other hand, you may worry that shoe sole cleaner is harmful to your hands. Touching it for a while is fine, but for a long time, I think there is a huge risk.
Maybe you will contradict me that the machine probably leads to a pipe jam. For this, I want to say that our machine has self-suction. It is easy to clean manually. As long as you clean solid waste timely, it is impossible to cause pipe jams. Or you may worry about the cleaning effect of the machine. But in fact, our leather boot cleaner has a super cleaning ability, which can clean and sterilize more than 95% of the particles left in the sole of the shoe.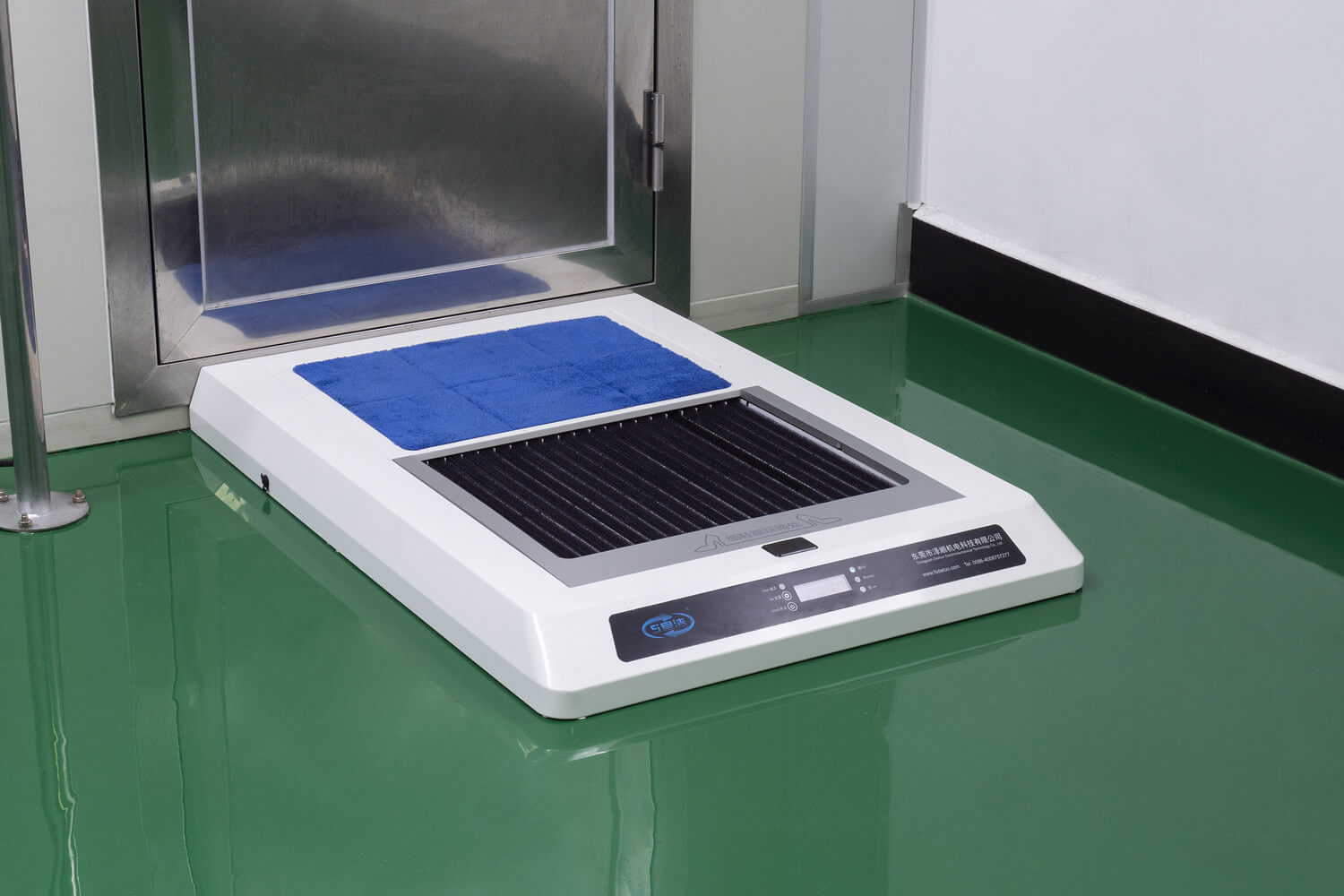 The application of Bottom Shoe Cleaner is wide
Whether rubber sole or white shoes sole, you can use it to clean. If you want to clean by yourself, you have to buy lots of products to cater for different kinds of shoes. At least, you should buy a shoe brush like a magic eraser function and a shoe cleaner. Then you can solve a series of problems in shoes by yourself. And give your shoes suitable shoe care. But our machine can solve a lot of problems within a minute. Our product—general entry-cleaning machine is suitable for home entrance, office entrance and other entrances with fewer people in and out.
Shoe Sole Cleaner Bottom Shoe Cleaner G-SJ1004 is more affordable
The cost is expensive, if you want to always keep your shoes so clean and sanitary. You need to prepare lots of shoe brushes like magic erasers function, shoe soles cleaner and shoe polishes. But good shoe cleaners and shoe polishes are expensive, too. The money you pay for a variety of products is enough to buy a shoe sole cleaner machine. Besides, this cleaning machine is more affordable than other brands' products. We have fought for giving the biggest discount for you.
Our machine is durable. You can use it for six years if there is no major fault. When you meet some small bugs, you can contact us. We will provide you with the best solution. Whether the machine is under warranty or not. And the warranty period is one year. All in all, among a lot of products, our Shoe Sole Cleaner Bottom Shoe Cleaner G-SJ1004 is the best option for you. After all, it is unnecessary to spend lots of time and money on shoes' personal care.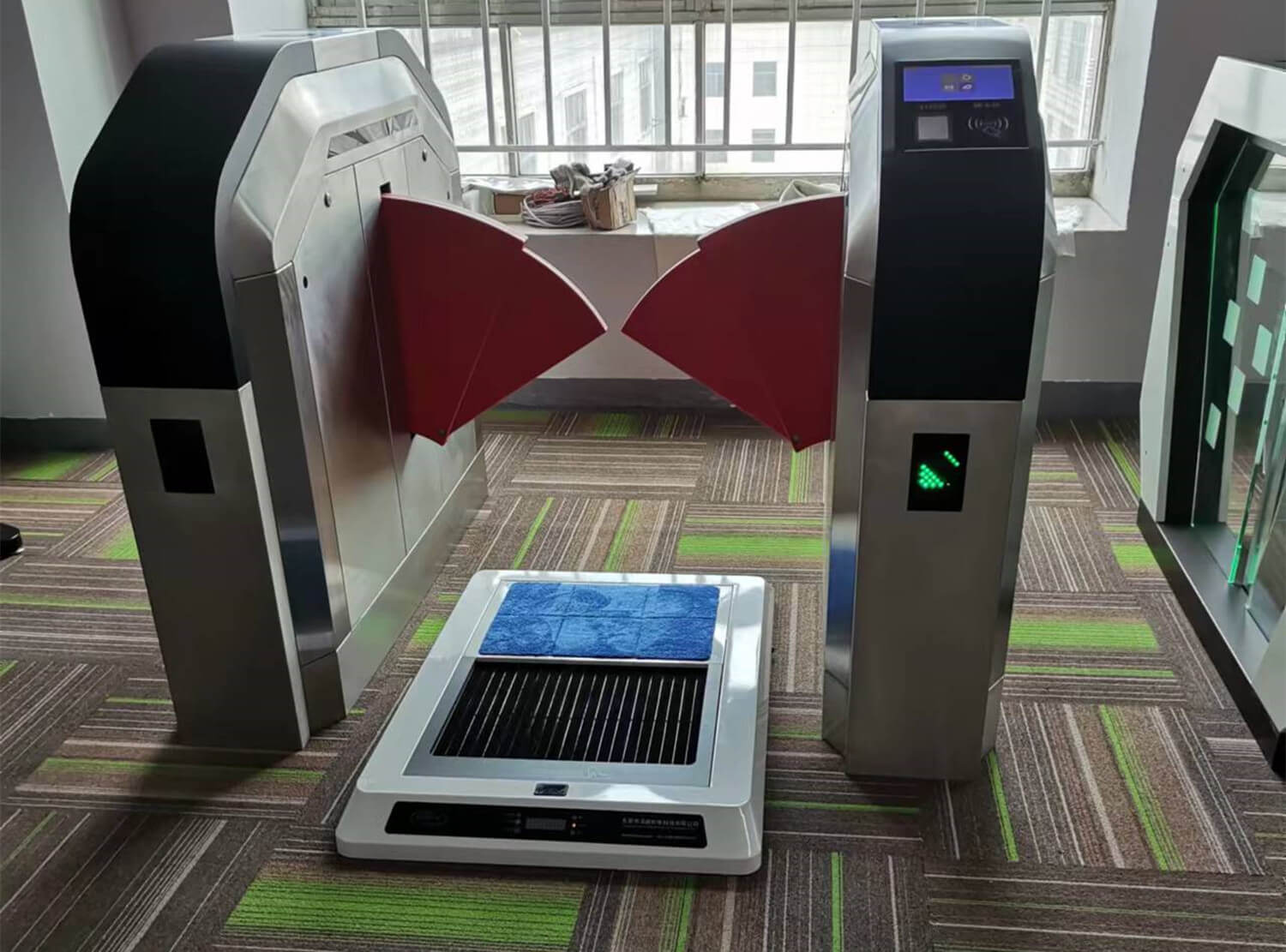 The details of Shoe Sole Cleaner Bottom Shoe Cleaner G-SJ1004
This machine is a home essential shoe clean product. It includes automatic sole cleaning area and quick dry area. It just takes few seconds into home. Whether your shoes' material belongs to rubber sole or white shoes sole, they can be cleaned up immediately. Don't worry about the problems of installation or usage. Because you can visit YouTube and watch videos to learn more. Due to our machine's compact size, it is easy to install.
Anything else, we can promise our products at good quality. We have uploaded the manufacturing processes of the product on YouTube too. Finally, thank you for watching.
Dimension(MM):  1000* 660 *80
Clean Zone(MM):  350* 490
Dry Zone(MM): 350* 490
Work Induction: Auto
Inlet Water Temperature: 1-40℃
Water Tank Capacity: 5L
Water Change Method: Manual
Sediment Cleaning Method: Dirt Suction
Suction Power: DC 100W
Working Voltage: DC 24V
Motor Voltage/Power: DC 24V/ 90W
Working Current: 1.5A
Brush Rotation Speed: 110RPM
Noise: <60DB
Main Body Material: SUS304
Maximum Load Capacity: 150KG
Main Body Life: 6 Years
Weight: 24KG
Warranty: 1 Year
Input Voltage: We will choose the corresponding voltage model according to the destination country of your order
Absorbent Cotton *4

Power Supply Line *1

DC Converter *1

Dirt-absorbing Motor *1

Sole Cleaning Machine *1