All orders will be processed within 2-5 business days. No orders will be shipped or delivered on weekends or holidays. During peak order periods, shipping may be delayed by a few days. Please allow additional shipping days for order delivery. If there is a significant delay in shipping your order, you will be contacted via email.
Shipping Confirmation & Order Tracking
After your order has been shipped, you will receive a shipment confirmation email with a tracking number. The tracking number will be valid within 24 hours. Most of our products are shipped from Dongguan, China, with the delivery dates and shipping terms shown in the table below. Special note: G-SJ1004 ordered by US customers is shipped directly from US overseas warehouse.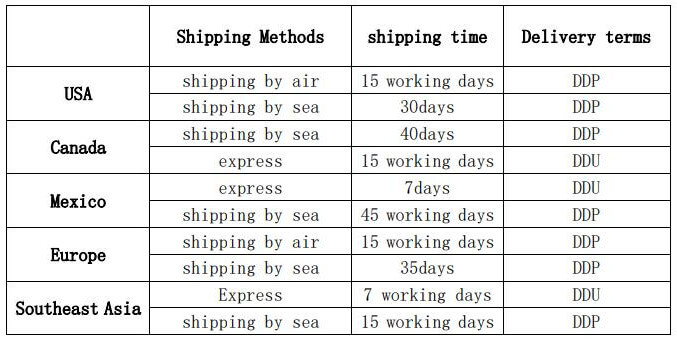 DDP:Delivered Duty Paid,including customs duties and shipping costs.
DDU:Delivered Duty Unpaid,including shipping costs.
When you submit your order, our mall's billing system will automatically calculate shipping costs based on the address you provide. Shipping costs may vary over a period of time.
glikon.com is not responsible for damage to or loss of packages during shipping. If you receive a damaged product or a missing package, please contact us within 15 days at support@glikon.com. For details, please refer to our Return & Refund Policy.